Ridden and rated: Marin Rift Zone 3

The name Marin needs no introduction to mountain bikers, with the Californian county of the same name viewed as the birthplace of MTB.
The brand itself has been around for more than 32 years and has been subject to many ups and downs during that period. Now, the iconic nameplate has released a raft of new rigs onto the market, including the Rift Zone 3, a 29er trail bike. For us Aussies, it has become a hell of a lot easier to access to the brand's bikes, with Bicycles Online offering the Marin range as a direct-to-consumer purchase. The bike is delivered direct to your doorstep, nearly ready to roll, with only a small amount of assembly required before trail time.
For those whose perceptions of buying bikes online run along the lines of 'buy before you try', it's time to have a rethink; Bicycles Online allows a 14-day test ride of your bike before the sale is complete. This shows the company is pretty confident in the bike's performance – plus it also realises by doing this, it removes the main obstacle (buyer hesitation) related to direct-to-consumer purchasing.
So does it work? Well, MBA conducted this test in such a way as to replicate the full buyer experience, with a Bicycles Online branded box arriving on this tester's doorstep. The frame arrives in the box sans front wheel, bars and (in this model's case) dropper post, with these three components strapped to the frame, and surrounded with plenty of padding to protect components and the frame. You also receive a couple of fitting tools. It really is straightforward; aside from a tiny bit of fiddling with the dropper post (which was my fault), assembly was fast. Then (as Bicycles Online advise) a quick check of tyre pressures and adjustments to suspension for specific rider weight was all it took, and it was ready to roll.
In the stand
The Marin Rift Zone 3 is the top-end model in the Rift Zone line, with a retail price of $2,899.
For your money, you get a nicely finished alloy frame, with a mix of external (primarily) and internal cabling, that follows the current trend of low, with plenty of standover, and relatively long. We say 'relatively' as the frame is still quite compact for a 120mm rear/130mm front 29er.
The wheelbase is 1,178mm for the large size tested here – decidedly shorter than others in this segment – while reach is 460mm. The head angle is 67.5 degrees, with the steep 74.8-degree seat-tube angle ensuring you stay forward when things get vertical.
Added to this steep seat-angle is a RockShox RT Debonair Deluxe (metric, of course) that sports a firm tune in its 120mm of travel. Damping duties up front are taken care of by a 130mm RockShox Revelation RC. The Marin in-house Centrelock wheelset – double-wall aluminium jobbies with 29mm ID – features Boost axles front and rear (again, in-house variants), and roll with WTB Trail Boss 29x2.4 rubber. Interestingly, the frame features a 141x9mm Boost Closed '9 to 12' Thru Axle system that can be upgraded by the owner to 148x12mm.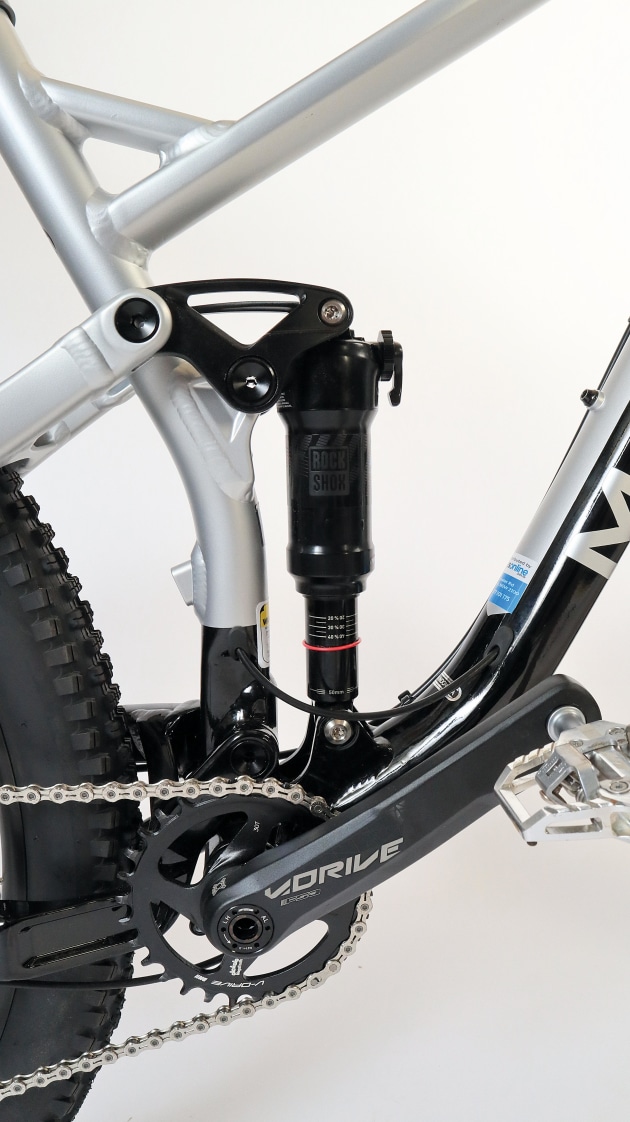 Shimano supplies the drivetrain and brakes; no-fuss Deore discs front and rear (the front is 180mm, while the rear is 'only' 160mm) supply the stopping power, while the Rift Zone 3 keeps motivated via a SLX 11-46 1x11 setup, with the only non-Shimano element the FSA V-Drive crankset and 30T direct-mount chainring.
The cockpit is more Marin-branded kit, with a stubby 45mm stem clamping down on a 780mm mini riser bar. The seatpost is a TranzX dropper with 120mm of travel (small frames run 100mm droppers) and the saddle is the popular (and for this tester, very comfortable) WTB Volt Comp.
The component selection, along with that beefy frame, sees the Rift Zone 3 top out at 14.1kg. Not light, but for an alloy 29er trail bike, it is directly comparable to other, more 'boutique' brands' alloy offerings in its class – but at a far better price.
So, long story short, the Rift Zone 3 is sensibly kitted out with what is decent quality, robust kit – an example of being able to offset higher-level specs against what is a very attractive asking price due to the direct-to-consumer model.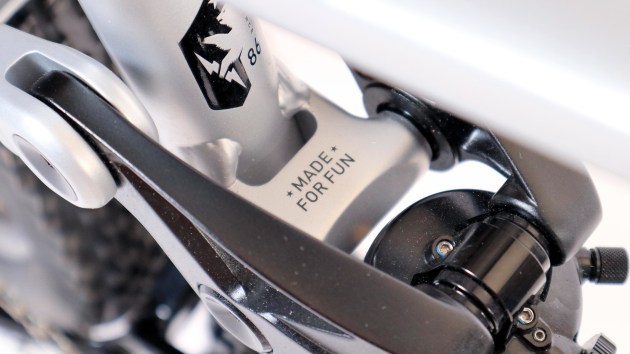 On the trail
The Rift Zone 3's more compact length makes it quite 'flickable' – especially in relation to its big 29-inch hoops – and also fast, once up to speed.
It is when you're first winding up that the 14.1kg weight is most noticeable but, once rolling, this thing picks up pace quickly - whether on open trails or more winding routes. It is when things get less than straight that the low-slung frame does its best work, offering a well-connected feel with the trail. Direction changes still require a bit of muscle, but the Marin will just turn with the rider's direction and keep rolling.
Shimano's Deore brakes are the brand's lower-spec stoppers but they still do a reasonable job of reigning in the Marin's speed. However, I reckon upping the rear disc to 180mm would make it even easier to slow the silver bullet. Along with that tweak, we'd also look at replacing the Trail Boss tyres with something a bit more grippy and robust, realising that you'd probably sacrifice a bit of speed by doing so, but gain traction and allow the rider to throw this rig around with even more abandon.
Finally, we'd maybe look at softening the rear shock; for climbing, the Debonair's firm tune, in combo with that steep seat-tube angle, makes climbing a relatively straightforward affair. You'll feel the bike's weight but it will go up and over obstacles with little drama. However, when at speed on rocky flats or descents, the firm rear end does tend to bounce around a bit. It's nothing too drastic, but a softer tune would ensure the rear end stays in contact with the gnarlier trails more often.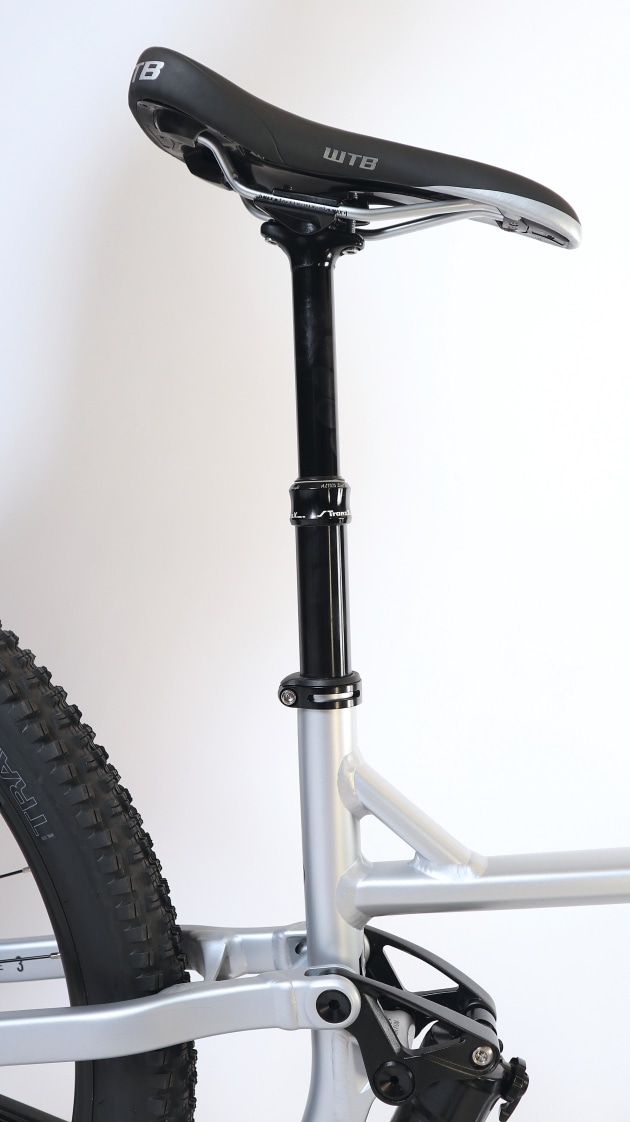 Verdict
The Marin Rift Zone 3 is a great example of a direct-to-consumer bike done just right, offering incredible bang for your bucks.
The spec level is more than decent, while that solid, well-balanced and low-slung frame is an absolute hoot to ride, offering the potential for many years of fun times on the trails.
The Rift Zone 3 is a bike that has incredibly broad appeal. It is the ideal introduction for those new to mountain biking, but it also provides performance that will keep riders with more experience entertained, with the potential to upgrade components at a future date - knowing you'll still be in front budget-wise and have an even more capable trail-monster as a result.
Enjoyed this in-depth review? Find more in the latest issue of Mountain Biking Australia, in all good newsagents and on Zinio now! Don't want to miss an issue? Subscribe here and score a free custom Dirtsurfer mudguard! Result!