Santa Cruz launch bold new Chameleon range

In the first of several exciting new releases for 2019, Santa Cruz are excited to announce the Carbon Chameleon hardtail. 
The tin lizard has ascended the evolutionary ladder and is now a fully-imagined carbon fibre beast - Darwinism in action!
The bike will come equipped with Maxxis tyres, a Fox 34 Float Performance 120-130mm travel fork and a SRAM groupset.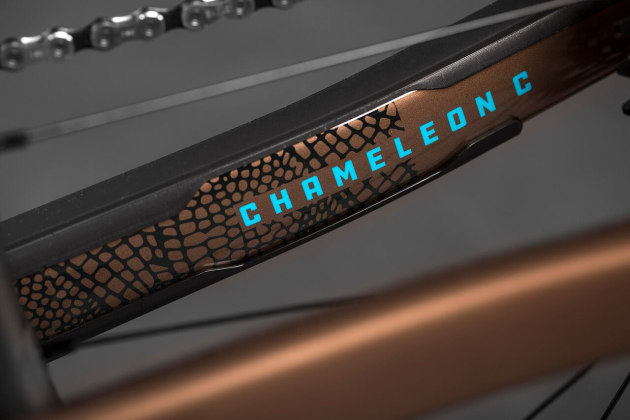 The California-based manufacturer has taken the fun-loving, shreddy spirit and adjustability of their beloved aluminum Chameleon and evolved it into a lighter, faster, more advanced animal. It's a do-it-all hardtail that's as happy making the most of backyard booter (mis)adventures as it is fully loaded with camp gear and a colour-matched dangle mug!
And speaking of colour-matched, the custom blue Hope hubs and headset on the SE kit make this reptile stand out from the crowd. Two bottle cage mounts - including a triple-bolt cargo cage mount under the downtube - mean you can escape from the crowds too.
And fittingly given its name, the carbon Chameleon changes to suit its environment. Twentyniner or 27.5+, geared or single-speed, this adaptable hardtail utilises a suite of simple, swappable dropouts to convert it from aggro trail charger to single-speed racer to husky bikepacking mule, or anything in between.
For more details, head to santacruzbicycles.com