Hidden Peaks Trail
You may be aware of the trails that surround the Spicers Retreat at Hidden Vale in Queensland, a bit over an hour out of Brisbane. They currently have over 50km of trails in and around their property which is expected to grow to over 100km once the Hidden Vale Adventure Park is complete.
In addition to the Adventure Park, another option has just opened up; the new Hidden Peaks Trail. This is a four day point-to-point ride that travels from Spicers Peak Lodge, way up on the Scenic Rim, and finishes at Spicers Hidden Vale.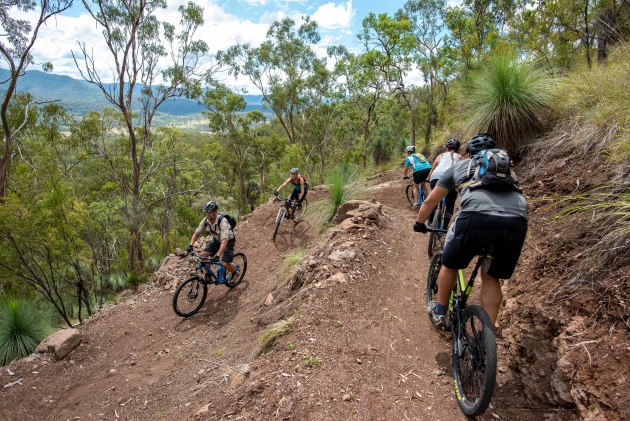 More than just a ride, this is pitched as an all-in luxury guided MTB tour. The $2,290 package includes transport from Brisbane, three nights' accommodation, all food, drinks and beverages as well as a guide. They'll even include a Merida 140 dually and riding gear if you don't want to bring your own.
Over four days, the Hidden Peaks Trail takes in purpose build MTB singletrack, fire trails, dirt and some quiet country back roads—110km of riding in total. Some of singletrack is rated blue/intermediate, so they recommend that all participants have some MTB experience.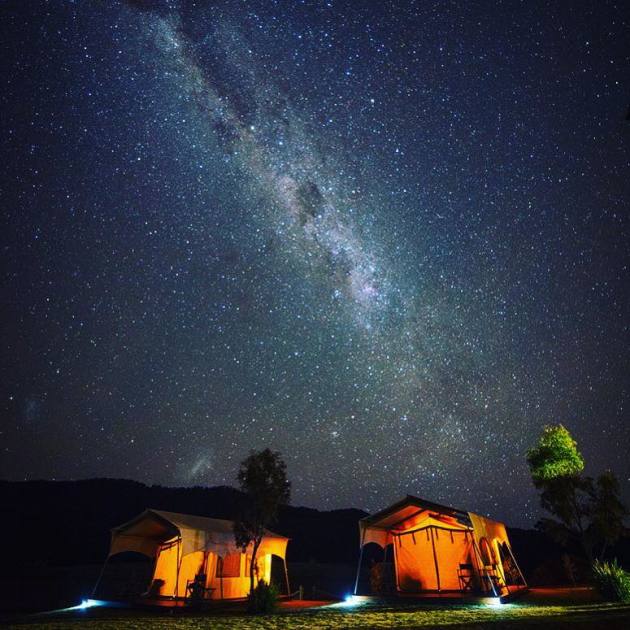 Accommodation ranges from eco-glamping to bush cabins and the food is meant to be top-notch. Check the video below to get a feel for what this spectacular part of Queensland has to offer and go to the Hidden Peaks Trail for all the details.