Bosch eMTB Updates
While they remain a divisive topic, some mountain bikers are gaining an appreciation of what e-bikes offer. The latest developments from Bosch stand to make the riding experience even more like being on a regular MTB, just with some extra help when required.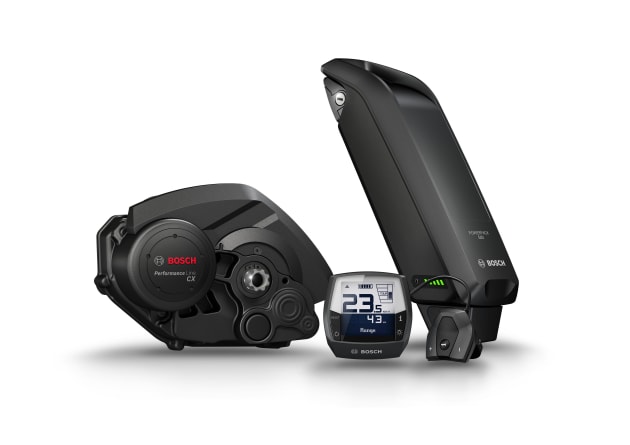 Bosch has introduced a firmware update for their Performance CX motors that automatically tunes the assistance level while you ride. It comes into play when you select 'Sport' mode; apply gentle pedal pressure and you'll get assistance that's similar to the regular 'Tour' mode. Push hard on the pedals and the motor will really kick in as if you were in the 'Turbo' setting. Between the two extremes, Bosh says there's a progressive increase in the assistance level.
With this tweak, there's no need to play with the controls whilst riding and it makes the experience more natural, especially in technical riding situations where the subtle power delivery helps with traction and control.
Software updates for your mountain bike?
Yep, it could well be the norm if you get the eMTB bug – www.bosch-ebike.com