Does Krush have the answer for squealing brakes?
Aussie family business Krush is doing a cracking job of coming out with innovative bike washing solutions - see our previous feature here. The latest product from the D'Arcys seeks to solve one of the great problems of our time: squealing disc brakes.
Too often we hear the unmistakable squeal of dirty or contaminated brakes, as demonstrated in Krush's pretty nifty launch video.
Brake rotors, calipers and pads can all come under fire from foreign contaminants as varied as dirt, brake dust, oil, mud and brake fluid - all of which can dramatically reduce brake efficiency and create brake squeal if left untreated. Krush's Rotor Revive is designed to to maximise brake performance and increase the life span of your brake components by rapidly removing brake dust, oils, brake fluid and other contaminants.
All you need to do is spray directly into the brake caliper, pads and brake rotor, allow it to evaporate, then wipe off any excess and overspray. Simple – now just enjoy the silence, maybe with a frosty beer...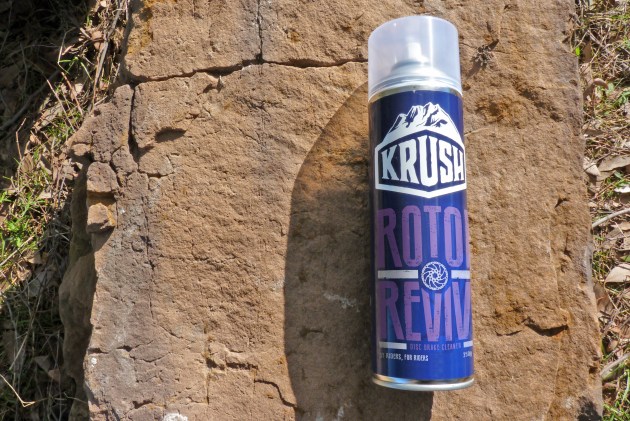 A can will cost you in the region of $24.95: head to www.krushoz.com for more information and stockist details.