Giant didn't make a long travel Trance 29er
One of the oddest thing that's ever happened to me in 20 years of journalism went down at Giant Australia's 2019 range launch on the Gold Coast last week. Tucked in behind a room of shiny new rigs – including Giant's new electric mountain bike line-up – was a room, shielded from view and guarded by a man who took phones off people and made them sign a disclaimer that they wouldn't say anything.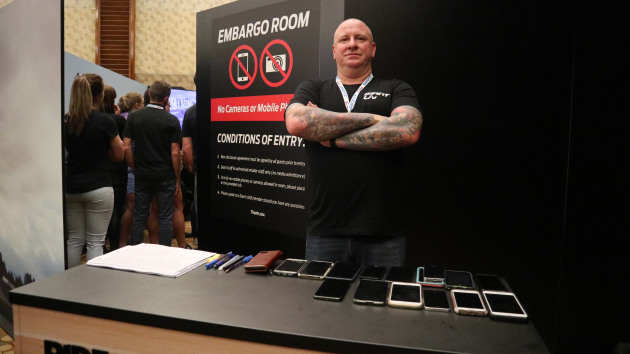 Except if you were a journalist… then you weren't allowed in at all.
The official reason given was that head office was keen to prevent leaks happening before the official launch of said bikes – 14 in all, we understand. Now, I've been a journo for 20 years, and as stupid as I think embargos are, I respect the need for them, and I've never, ever broken one. Not once.
However, even a perfunctory search of the Googles will give you a pretty good idea of what's going on.
More importantly, it gave you a solid idea of what WASN'T happening… and that was a long-travel version of the Trance 29er. And punters were surprised. Hell, some of the people I spoke to about the bike were a bit annoyed. Long-legged 29ers are the buzz of the moment... so why is Giant hanging back?
Giant is a pretty conservative mob. It's arguably the biggest mountain bike brand in the world, so when it backs a wheel size, everyone listens. A few years ago, it declared that the 26-inch wheel was history and the 27.5-inch wheel was king. When 29ers first emerged, the brand dabbled around the edges with it, but largely stayed true to the 27.5-inch ethos for its mid-to high end stuff like the Trance and the Reign.
Now that the 29-inch wheel is back – and with a vengeance – Giant has had to revisit its stance on 27.5s. For example, it overhauled the Anthem 29er range last year to turn it into a bespoke XC 29er dually, rather than the 120mm travel trail bike it had morphed into.
One bike that was missing in the Giant range, though, was that longer-legged all-day 29er… something with 130-140mm or so of rear travel, a burly fork and angles that would fall over if they were any more laid back.
Was that one of the bikes behind the screens for 2019? As it turns out, no.
Trance Advanced Pro 29er 1, $6299
A new, slacker-angled 29-inch wheeled version of Giant's do-everything trail bike dropped from the internets today, but rear travel is less than that of the 2016 Anthem.
It offers 115mm of rear travel and 130mm of front, based around ridiculously short 435mm long chainstays, a long front-centre and a 44mm custom-offset fork. "Today's bikes can be a lot of bike for a lot places that people ride," said Ken Dana, Giant's off road category manager. "We wanted those characteristics, but we didn't need this huge beast of a bike out of it. I think with needed up with a bike with the mannerisms of a 160mm bike with less travel."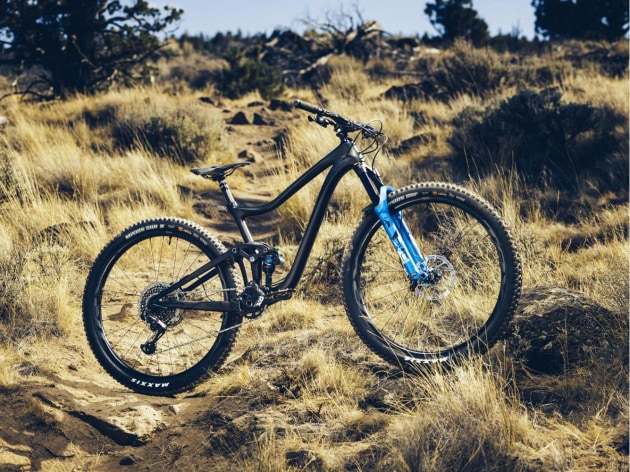 Dana also said that the chainstay measurement dictated the rear travel number. "I hope people don't look at that rear travel number and get scared off," said Dana. "It doesn't feel like a 115mm bike."
While we agree with the notion that it's easy to 'over-bike', this is an odd way to approach a segment of the market that is bursting at the seams with big-number 29ers. If we know anything about Giant, though, it doesn't rush into things. The 27.5-inch program, for example, had been under development for two years before it burst into being.
Trance Advanced Pro 29er 0, $8999
"We feel we've built the next generation trailbike," said Dana. That well may be the case, but people's perceptions are a funny thing. We totally agree with the notion that a well-built rear suspension system doesn't need a Hollywood number to work properly... but will punters be convinced?
Two versions will be offered locally, and both with full carbon frames; the Advanced 0 will run DVO suspension and Giant's new and improved TRX carbon wheels with SRAM's X01 Eagle, and will cost $8999. The 1 will run Eagle GX and Fox suspenders with TRX wheels for $6299. Both bikes run 2.3-inch wide tyres, but can handle 2.5s.
We'll report back in if we get a chance to try one.