Reverb 1X Remote - First Look
SRAM is a well-known proponent of the modern 1X drivetrain. They've gone as far as pronouncing the front derailleur as being 'dead'. With this devotion in mind, it seems strange that they haven't updated their dropper post remote lever to better suit 1X equipped bikes—until now.
The new Reverb 1X remote is the exactly what we've expected SRAM to create and in many ways we're surprised it didn't appear when they redesigned the internals of the Reverb post in 2016.
Rather than using a button, the new design is modelled on a trigger-style gear lever; both the lever throw and position offer a familiar feel. In addition to the ergonomics, under-bar placement on the left hand side means it's better protected against crash damage than a top-mounted remote.
Like a SRAM trigger shifter, it bolts straight up to a MatchMaker X bracket, which makes for a tidy setup if you run SRAM brakes. If you use a different system, they also offer a discreet handlebar clamp option.
Bleeding is done with a new 'Bleeding-Edge' bleed kit. It's a different size to the brake bleeding kit – this ensures that you don't get things mixed up and fill the Reverb with DOT fluid – but it follows the same simple attachment procedure. In addition to providing a drip-free bleed process, the new bleed kit means you won't have any lose screws to contend with and drop on the workshop floor when servicing the hydraulic line.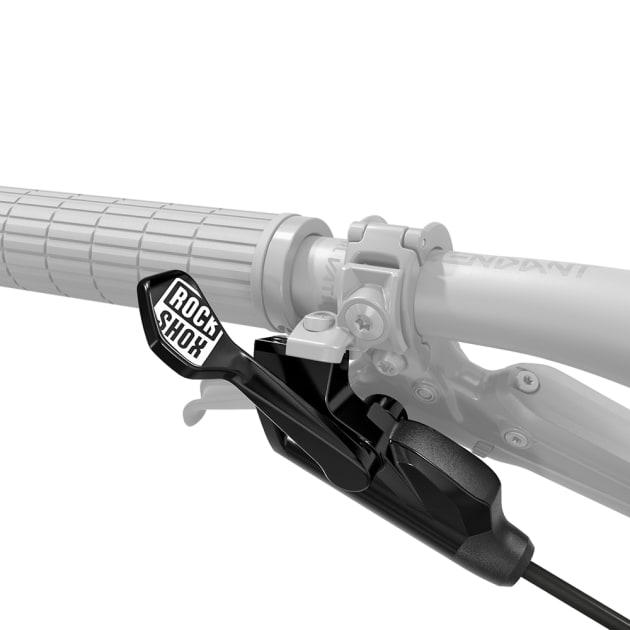 As with the original design, you'll still be able to vary the return speed from the remote lever, although it now requires a T25 torx tool to make the adjustments. It's still a full hydraulic system however, so it'll be impervious to the elements—a great thing if you're faced with muddy riding conditions.
The Reverb 1X lever is expected to be available from late May and Australian pricing for the upgrade kit is $149. The new lever is compatible with both internal and externally routed Reverb's in the B1 and A2 models; the ones with a black return speed adjuster. For anyone purchasing a new Reverb post, the 1X remote will be an option from the outset and won't impact on the cost. Expect to pay $599 for a new Reverb dropper.
Click here for all the details from SRAM.