Trail Tested: Aussie Grit Apparel
Images: Jaime Black
Aussie Grit Apparel is the brainchild of Mark Webber, the Formula 1 driver you may remember from his nine F1 round wins and 42 podiums. Mark's no stranger to performance and the outdoors, also running the Van Diemen adventure challenge in Tasmania a couple of years ago.

Now turning his attention to outdoor wear designed for use across biking and trail running disciplines, his latest challenge aims to produce functional gear with an Aussie slant. The range is positioned as a premium level offering, competing with the likes of worldwide adventure gear brands evident in both their running/adventure and bike gear.

I've been trying out a few of their creations from the Flint MTB range to see how they stack up. Overall the gear I've seen is all high quality with good attention to detail and styling. Taped seams and self-locking zippers are some examples of that attention to detail. Understated is the word I'd use to describe the styling, it's not your go-fast-and-do-big-jumps boy racer gear but a classy design that wouldn't be out of place at either the next Ultra-Trail trail running event or any MTB race.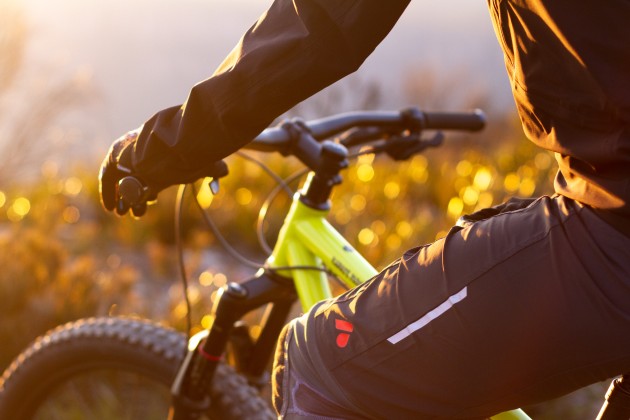 First up on review is a core item in their range is the two-in-one bib short. A baggy style short with internal knicks and chamois, doubled up with bib uppers over the shoulders. Knowing a few of my mates who ride with bib-knicks under their baggy MTB gear I think this is a good step forward to combine the best of two worlds in one product. The chamois is generously sized and padded and the outer is made from a four-way stretch fabric to move with you.

In keeping with the minimalist design it has just one pocket on the right-hand side that's just about the perfect size for a smartphone. I've got a pretty large smartphone and had no trouble fitting it in, although with a protective flip case on it was a tight squeeze. I wouldn't say it needs to be much bigger than that, as that'll lead to the smartphone moving around too much. It stays put so you can forget about it and focus on better things like riding!

There's also a jersey which is a simple affair with a small zip at the top to open up in case you need extra ventilation or leave it where you like it. The fabric is fairly open for airflow and has a bit of give in the fabric to move around your body. Pockets at the back let you carry a bottle and other gear. There's also a textured base seam at the back to keep the jersey in place.
Going into the winter months now the Thermal Gilet is a useful piece of kit, a vest you can layer under a jacket or wear by itself. Plenty of thermal material on the front to keep the wind at bay and the torso warm on those rough morning starts.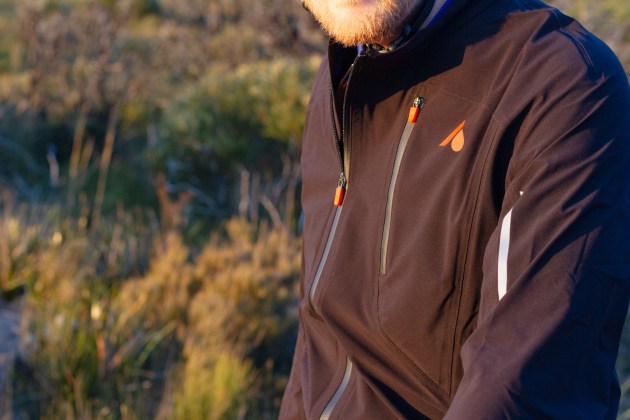 The pièce de résistance of the kit was the jacket. Personally, the best spray jacket I've had the pleasure of wearing. Not just a spray jacket, it's quite warm by itself, even on late night walks to the shops in the current climate. Taped seams keep things dry and there's a breast pocket with an internal headphone port if you like to listen to music rather than the sound of tyres and birds.

The fabric's a four-way stretch fabric which feels comfortable and has an extra grippy elasticated part at the base of the back to stop it riding up. I thought this was a bit of a gimmick at first, but it does actually seem to work at keeping the back of the jacket down. The cuffs are also slightly elasticated and made a good connection between my riding gloves and sleeves on colder mornings.

About the only thing I'd say that could be improved is a couple more pockets to carry extra gels, bars, tools and other gear. For example, a small lower or inside pocket on the jacket or on the back of the bib shorts wouldn't go astray. But I think they've tried to follow a minimal path with the pockets and with more bikes and accessories aiming to deliver extra tool and accessory storage this maybe isn't so much of a problem.

In a crowded riding apparel market it's good to see a well-thought out and quality challenger hit the streets and to top it off it's an Aussie brand.

Check www.aussiegrit.com.au for more details and stockists