2020 Norco Sight revealed!
Norco's all-new Sight promises optimum all-mountain performance thanks to a new rider-focused design process and revised geometry.
The Sight has been a huge success for Norco but, rather than rest on its laurels, the Canadian company has decided to push the design of its all-mountain bruiser even further with its 2020 incarnation – and in a unique way.
The personal touch
Norco dubs it the 'Ride Aligned system' and it is the result of the company aiming to produce a rig that combines plenty of tractive capability for assured climbing with stability – and speed – on the descents, using riders' bodies as the focal point. Norco engineers studied how riders' weight distribution affects a bike's handling and traction and then added in the influences of suspension kinematics, fit, bike setup and geometry, to come up with a complete 'system' that, when used in conjunction with Norco's Ride Aligned Bike Setup Guide app, allows individual riders to tailor the Sight's fit and suspension (which is, itself optimised for the Sight using Norco's proprietary software) to suit their body type and style of riding, via suspension settings and tyre pressures as part of that process via the Setup Guide. Yep, clever stuff!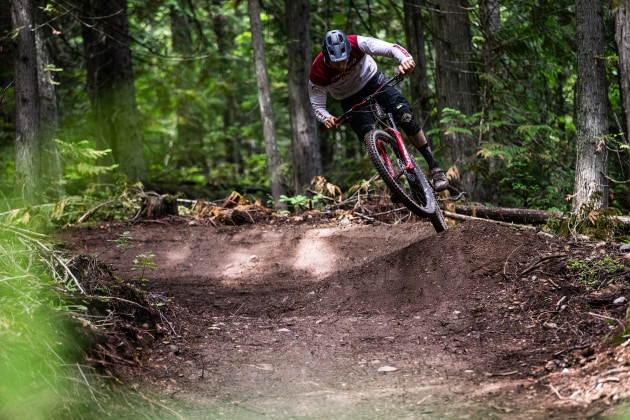 It's still about the bike
The 2020 Sight (27.5 and 29, available in S, M, L and XL) offers 160mm of front-end squish and 150mm of damping in the rear, with either Rockshox or Fox suspension (model dependent). This Sight is available in either carbon or alloy, with all carbon models utilising an aluminium rear triangle. Some nifty frame features include custom frame protection and a shuttle guard for when you're getting a lift back up the hill in your mate's ute.
The new longer, lower frame boasts short seat tubes to ensure long-travel dropper posts can be easily fitted, even in the Small frame (it can fit a 150mm post; the Large and X-Large can take a 200mm post). Seat tube angles are steeper (and frame-size dependent) ranging from 77-degrees for a Small, through to 78-degrees for the XL. Wheelbase, Reach and head-tube angle all beat to the longer, lower, slacker drum as well; as an example: the Large Sight 29er has a 1262mm wheelbase, 485mm of reach, and a 64-degree head-tube angle.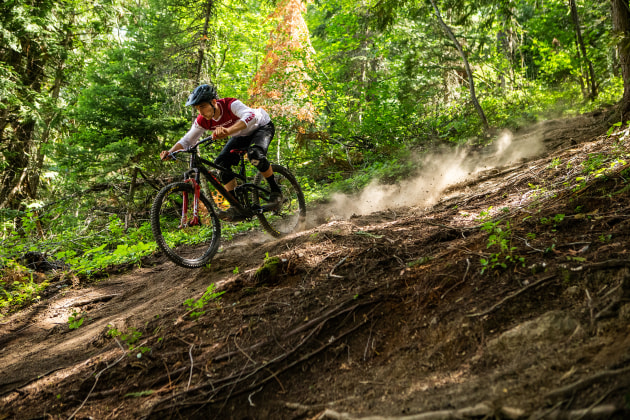 Reflecting its all-mountain DNA, all Sight models have oodles of stopping power, with four-pot brakes (ranging from SRAM Code RSC jobbies, to Shimano SLX, dependent on model) combined with a 200mm rotor up-front and a 180mm out back. Wheels are a mix of DTSwiss M1700 (for Sight C1), Stans Flow D, and WTB rims, combined with DTSwiss 350 and 370 hubs and XD/Shimano drivers wrapped in Maxxis Minion DHF 2.5 WT (Wide Trail) tyres (standard across the entire Sight range).
Oh, and for the younger shredder in the family: the 2020 Norco Sight Youth (alloy only) offers the Ride Aligned design system in a smaller (150mm/140mm) but equally dynamic package.
Bang for bucks
Norco continues to offer competitive pricing on its bikes – especially when you take into account specs for each model. Pricing starts at $3599 A3 and tops out at $7999 for the top-tier, highly spec'd C1, which includes a Rockshox Lyrik Ultimate, Charger 2 RC2 (short offset) fork and Rockshox Super Deluxe Select+ DebonAir, those e*thirteen hoops, SRAM XO1 1x12 drivetrain (with Truvativ Descendant 7K crankset), SRAM Code RSC brakes and a Rockshox Reverb Stealth dropper. Compared to other perceived 'boutique' brands, that's pretty good value, and when combined with what promises to be a dynamic riding experience, we reckon Norco could be on a winner with its 2020 Sight.
The Sight A1 (pictured below) and A2 models are available in Australia now, with the C1 and C2 arriving in December and the A3 and Junior lobbing in January next year.
Go to www.norco.com for full geometry and specs on all models.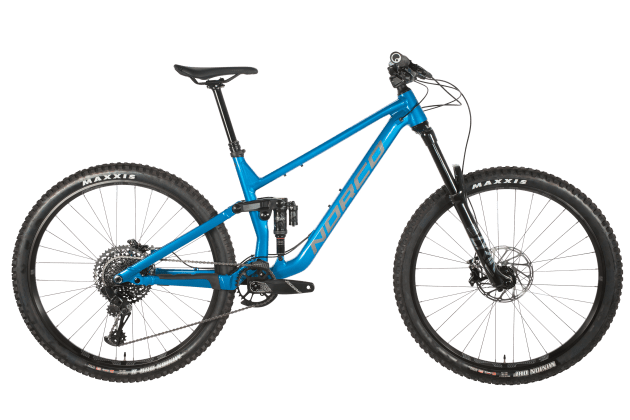 Sight Pricing
C1 | RRP $7,999
C2 | RRP $6,499
A1 | RRP $5,799
A1 W | RRP $5,799
A2 | RRP $4,799
A2 W | RRP $4,799
A3 | RRP $3,599
Junior 27.5 | RRP $3,599