Adventure Film Festival
It mightn't be specifically MTB related but most mountain bikers we know love a bit of outdoors adventure! 
To celebrate International Women's Month (this March), She Went Wild and Mountainfilm on Tour - Australia & New Zealand are teaming up for a special film screening. It will feature a series of new, short films with a focus on some of the world's most inspiring women in adventure.
One of these films will follow Wasfia Nazreen (below) on her journey to become the first Bangladeshi to climb the Seven Summits and to highlight how far Bangladeshi women have come.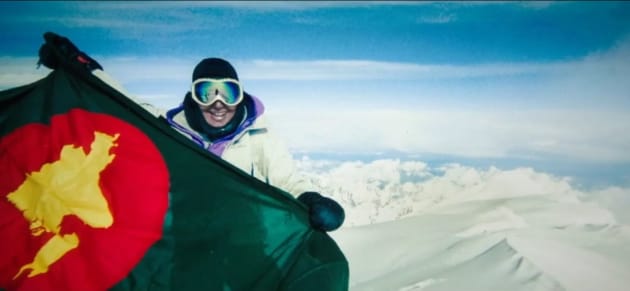 Another film, Equal Footing, explores two womens' experience of friendship, loss, life and climbing in Wyoming's Wind River Range. She Went Wild will be releasing more films in the coming weeks. 
The screening will be held at Randwick Ritz at 7pm on May 16, 2017 (the Tuesday after Mother's Day).
Click here to check out the trailers for Wasfia Nazreen and Equal Footing, to find out more information or to buy tickets.