Banger Anti-Flat System
With the popularity of tubeless tyres and more recently the move towards wide rims, many riders are experimenting with lower and lower tyre pressures. Running around 20psi can smooth out the ride and offer excellent traction, however hard charging riders will find the limits of a low pressure setup in rough terrain. Hit a rock hard enough and you can puncture the tyre or damage the rim.
Of late we've seen the launch of a number of systems that aim to lessen the chance of impact damage. Schwalbe ProCore runs a high pressure mini-tyre inside the MTB tyre to retain the beads and protect the rim. Other systems use foam or rubber inserts to do the same job.
Banger is the latest and possibly the most interesting solution that we've come across. Where the other systems pad the rim and fill a portion of the tyres air volume, Banger is made from a very low density technopolymer that fills 95% of the tyres internal volume. It looks a lot like an inner tube except there's no air inside.
With next to no air left inside the tyre, Banger can be run at 14-25psi whilst still offering tyre support and rim protection. If you're unlucky enough to slash the tyre casing, the designers say that the system remains very ridable, even with no air at all inside the tyre.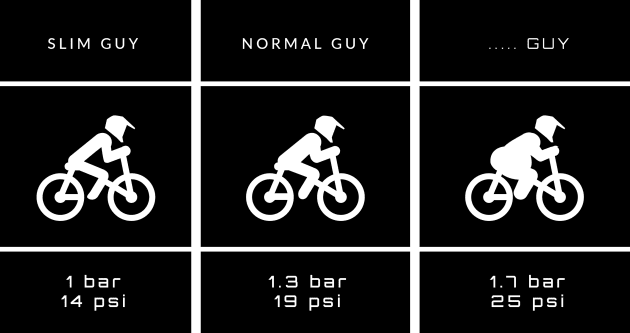 The polymer material remains in constant contact with the trail and is said to improve the ride quality and smoothness when compared to an air-only setup. Other claims include better support of the tyre casing for less tyre roll and burping. It's also said to be really easy to fit (check the video on the Banger page). You can run the inserts with or without sealant—the material is coated to ensure the sealant won't degrade the technopolymer material.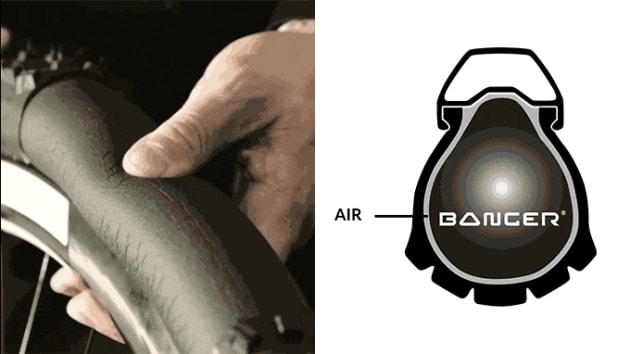 Banger is currently being funded by a Kickstarter campaign with the finished product currently scheduled for delivery in July 2017. It's not cheap though; a pair of inserts will set you back €179 via the Kickstarter and they list the regular retail pricing at €249. Check it out for yourself:
www.kickstarter.com/projects/mrwolfsolve/anti-flat-system-for-mtb-and-ebike-banger-by-mrwol