Diamonds in the Dirt
Rocky Trail Entertainment held their first ever women's only mountain bike event on the weekend — Diamonds in the Dirt.
Held on the fun and flowy trails of Awaba on the NSW Central Coast, the inaugural event attracted a solid turnout of over 70 riders. Categories ranged from 'up and coming rider' through to 'experienced racer' for the solo three-hour race as well as pairs teams and a junior classification.
Each 6km lap took in all the good bits of the Awaba trails, with flowy singletrack and some scenic fire trails. Riders were challenged by some pinch climbs but the descents at Awaba are especially rewarding; "Nothing too difficult  but a great challenge was what we wanted to put on," according to event organiser Juliane Wisata.
For more than half of the field, this was their first ever mountain bike event. Juliane said, "We were aiming for a positive and inclusive atmosphere, and thanks to all the awesome women who took part, that's exactly what we achieved — everyone was friendly out on track, whether they were pushing hard for a fast lap time or racing their first ever event. We had almost all podiums filled up and I couldn't have hoped for a better day out."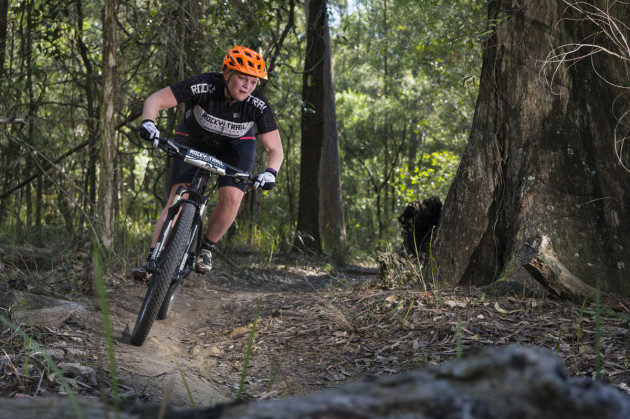 Juliane was also a participant—it was her first race back after having some time off the bike with baby Cosmo. For others it was an excuse to put in some hard laps and Danielle Pollock from Wollongong completed clocked up the most laps for the day, completing eight laps in just over three hours. She finished ahead of Belinda Diprose from Drummoyne and Melinda Allen from Sydney's south.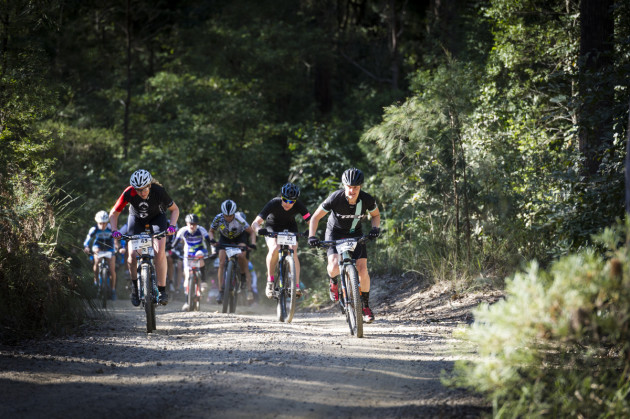 With overwhelmingly positive feedback and a good inaugural turnout, it looks like the Diamonds in the Dirt event will continue. "It was great seeing how the first timers just got hooked and said they'd come back again. The timing didn't intimidate anyone — it just added a fun element and it pushed you to get out there and put in another lap."
Keep an eye on the Rocky Trail Entertainment Facebook page and website for details on more Diamonds popping up for 2017. 
Photos: OuterImage.com.au