EWS Skips Tassie
Australia and New Zealand will not host rounds of the Endurance World Series (EWS) in 2018, despite both countries running successful events earlier this year.
The just released EWS calendar features three new venues; Manizales in Colombia, Montagnes Du Caroux in France and a unique two-country race that starts in Jamnica in Slovenia and ends in Petzen, Austria.
La Thiule in Italy and Crankworx Whistler in Canada return to the EWS for 2018, while Ainsa Sobrabre in Spain returns for the first time since 2015.
The series wraps up back in Italy at Finale Ligure in late September.
However, there are no rounds in North America or the Asia/Pacific region for next year.
"The Enduro World Series alternates between South America and Australasia for its opening rounds each year," Chris Ball, Managing Director of the Enduro World Series, told MBA.
"We have to consider the travel budgets of the teams and riders and the general flow of global travel for everyone involved. Yet of course, we also want to visit as many regions as possible, so we've found this to be a nice balance over the past six years."
The reaction from teams and riders to the 2017 Blue Derby event was resoundingly positive, and we understand the venue is well in the frame to host the 2019 round.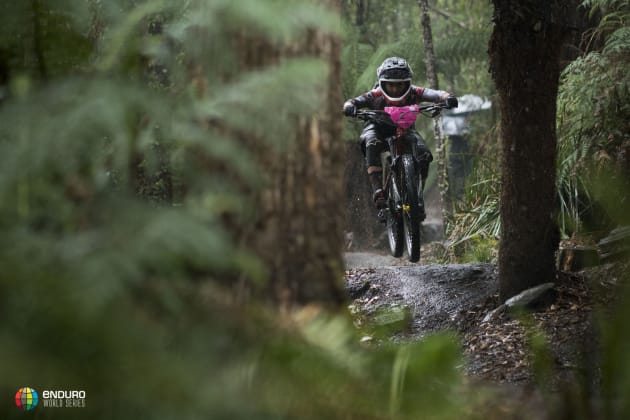 Chris Ball, meanwhile, said that while nothing is finalised, the EWS will definitely return down under.
"We are aiming to return to Australasia in 2019 and are already in final talks with a number of venues," he said.
Western Australian enduro ace and former multiple DH world champion Sam Hill leads the 2017 EWS series with the final round currently underway at Crankworx Whistler.