Fox launch brand new 38 fork as part of MY2021 range
Fox MTB have announced the first products of its MY2021 range in the form of the brand new 38 fork. 
The American brand released the new addition alongside its current 36 and 40 range on Tuesday (AEST). 
Descried as 'a hard-hitting, long travel enduro menace, set to carry on the evolution and winning traditions of its champion pedigree', it's sure to be an interesting companion to the existing stable. 
The all-new 36 and 38 come equipped with a new quick-release, lever operated floating axle system, combining the benefit of a floating axle with the ease of a tool-free quick-release. With this system, spacing is locked in via a floating sleeve, allowing repeated front wheel removal and reinstallation while maintaining fork alignment. Floating sleeve positioning comes preset from the factory so if you are unsure of how to operate the floating axle system or simply don't want to bother with it, you can just install the front wheel and get on with your ride.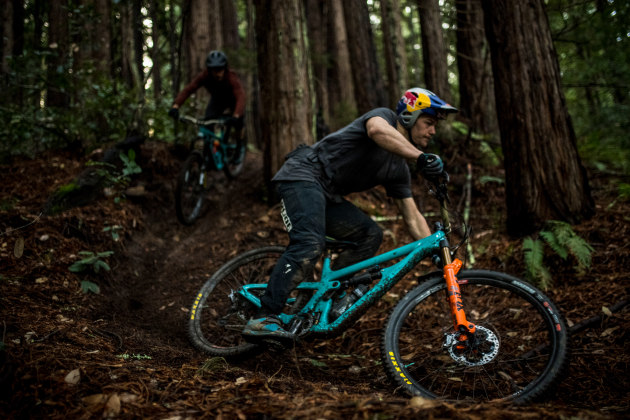 Available optionally is the new Kabolt-X, a lightweight bolt-on floating axle exclusively for the all-new 36 and 38 that looks to lose weight via its sleeveless, single-sided pinch bolt design. The 40 utilizes a double-pinch bolt floating axle design to provide maximum stiffness for Downhill racing applications. Chassis alignment must be reset each time the front wheel is removed and reinstalled on both the Kabolt-X and 40 floating axles. 
The more the fork compresses, the more pressure increases. This effect can have the unintended consequence of preventing full travel from being achieved. The lower leg channels help alleviate this issue by dramatically increasing air volume within the lower legs and thereby reducing the amount of additional unintended pressure ramping. 
The 38 is geared towards modern, hard-hitting, long-travel enduro riding. The arch design of the all-new 36, 38, and 40 is designed to pair perfectly with modern enduro and downhill bikes. The new arch shape moves forward to provide ample headtube clearance at full compression. The result is a lower leg shape that optimizes stiffness with the absolute minimal amount of material. 
Starting weight: 1965g 
RRP: $1429.00 - $1825.00 
Available: Late April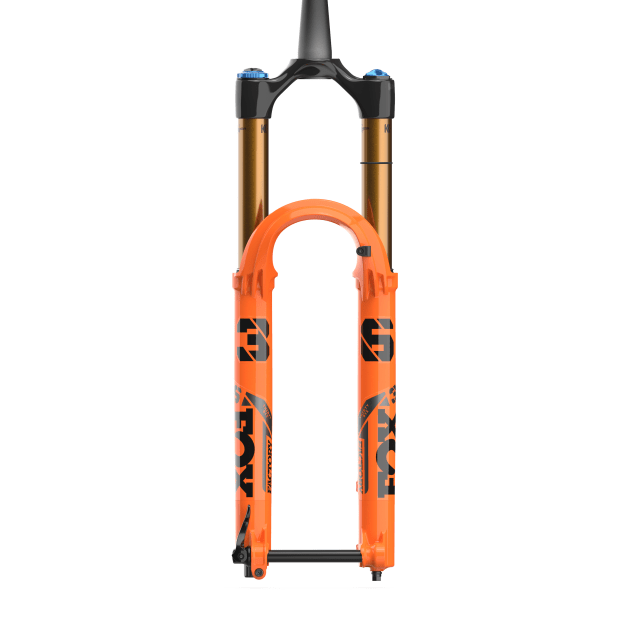 Starting weight: 2180g 
RRP: $1589.00 - $1999.00 
Available: Late April 
Starting weight: 2816g 
RRP: $2895.00 
Available: Late April