Now, aside from beautiful new bikes and great places to ride, here at MBA we also like the quirky and inventive, and with the Stash Chain Tool, that's exactly what we've found! Part of a growing trend to store your tools and emergency kit on your bikes, Grantie Design have come up with a chain tool that fits neatly inside your handlebars. 
Short-course and enduro riders were the first to ditch the backpack and opt for the water bottle, tools and knickknacks on the bike.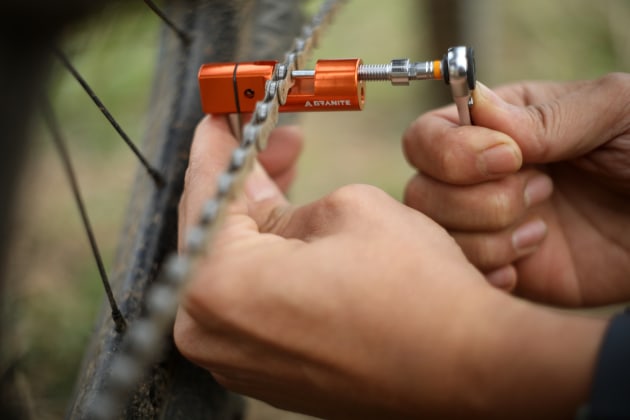 Demonstrated exclusively for the first time at the Taipei International Cycle Show last week, the 'Stash' fits 18 to 21mm handlebars with a 10cm straight section at the bar end. It can be installed with either a one-side and two-side locking grip. The corresponding side caps for both configurations are included in the package. Stash chain tool is fixed by compressing the rubber ring by a 3mm hex wrench.
Due to the 7075 alloy construction, the total weight is a mere 52g - about the same weight as a Snickers bar! It also comes with a Quick-link storage space at the side of the chain tool. The tool will be available for $35.95 exluding shipping and will be available mid-April 2019. For more information, head to granite-design.com.