MERIDA launches the revamped eONE-SIXTY
It's a case of out with the old and in with the 'newer' for MERIDA as they announced the release of the updated e-ONE-SIXTY on Thursday.
According to a press release, 'The new eONE-SIXTY is a complete overhaul of its predecessor, incorporating the latest standards, like the neatly integrated internal battery, introducing a long list of new and exciting features yet maintaining and even improving on the unparalleled and often highly praised riding characteristics of the original eONE-SIXTY.'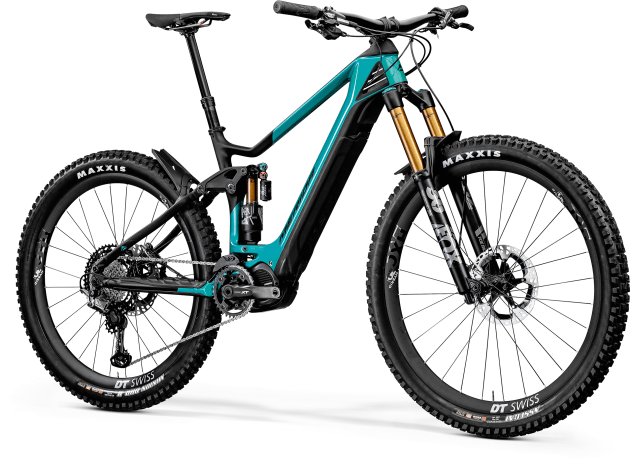 The bike features a carbon frame, in part to negate the added battery opening. Despite this the new e-ONE SIXTY is actually lighter than its predecessor.
The bike utilises two Shimano products for its power. Firstly an E8000 motor, providing up to 70 Nm (newton-metres) as well as a compact 8035 battery, offering 504 Wh (watt-hours).
But don't worry about excess noise, the e-ONE SIXTY makes use of an internal cable routing system, keeping things quiet and organised.
The battery is also protected with a brand new Energy Guard, offering expert cover while remaining easy to access on the go. While the Thermo Gate allows for warm air to dissipate easily via openings in the head tube, much like a chimney.
The bike has been made with a diverse audience in mind with four different specification levels available. All models have also been tested rigorously to guarantee an increased weight limit of 140kg.
| | |
| --- | --- |
| Model (arriving in September) | RRP |
| eONE SIXTY 10K (E8000) GLOSSY BLACK/MATT BLACK | $11,999.00 |
| eONE SIXTY 10K (E8000) GLOSSY CANDY TEAL/MATT BLACK | $11,999.00 |
| eONE SIXTY 9000 (E8000) GLOSSY DARK GREY/MATT BLACK | $8,999.00 |
| eONE SIXTY 8000 (E8000) GLOSSY PURPLE RAINBOW/MATT BLACK | $7,999.00 |
| eONE SIXTY 8000 (E8000) GLOSSY ANTHRACITE/MATT BLACK | $7,999.00 |
| eONE SIXTY 5000 (E8000) SILK TITAN/MATT BLACK | $6,699.00 |