Michelin return to Downhill for 2019
This year will be a landmark season for Michelin as it makes its return to DH biking with the two-fold objective of contesting the discipline's most competitive competitions and preparing for the launch of a new range of bespoke tyres in 2020.

After securing three Enduro world crowns last season, the manufacturer will contest an exciting program of Downhill events in 2019 in association with team MS Mondraker. The team's line-up notably includes Laurie Greenland, who collected three podium finishes in 2019, and Brook MacDonald who bagged third place in two World Cup rounds.
Michelin's 2019 program with MS Mondraker includes competitions like the UCI MTB World Cup, Crankworx and the UCI MTB World Championships.
 
Michelin will use its involvement in mountain biking's premium category to address the needs of its customers thanks to new solutions. Its Downhill tyre-related research, innovation and development work has focused on the casing- and materials-related innovations that will feature on its Enduro, e-MTB and trail tyres.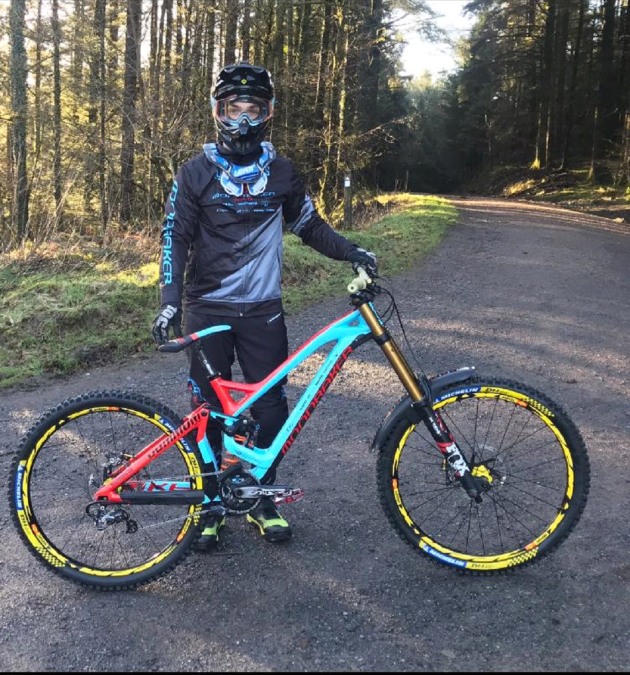 Downhill mountain biking makes specific demands on tyres. Indeed, the level of commitment required and the high speeds riders reach are both hallmarks of the discipline and call for optimal performance in terms of grip, strength and agility, along with the necessary versatility to cover the many different types of ground Downhillers face.
To address these needs, Michelin has developed a new DH Racing Line range which features three new tyres - the Michelin DH22, Michelin DH34 and Michelin DH MUD - the design of which has benefited from the input of stars like 10-time Downhill world champion Nicolas Vouilloz and Sam Hill, three-time Downhill world champion and two-time Enduro world champion.
The tyres will equip MS Mondraker's bikes in 2019 before being released for general sale next year.