Mountain Film Festival Winners!
The double passes will go to:
Geoff Donohue 
Mark Camilleri 
Michael Cook 
Stuart Campbell 
Darren Hargreaves 

Even if you're not a winner, Mountainfilm is offering Mountain Biking Australia readers a 10% discount on tickets for all Australian venues. Click here and use the code MOUNTAINBIKING (one word, all uppercase) to get your discount.
However please note if you want to go to the event in Cremorne, North Sydney you'll need to use this link to buy your tickets.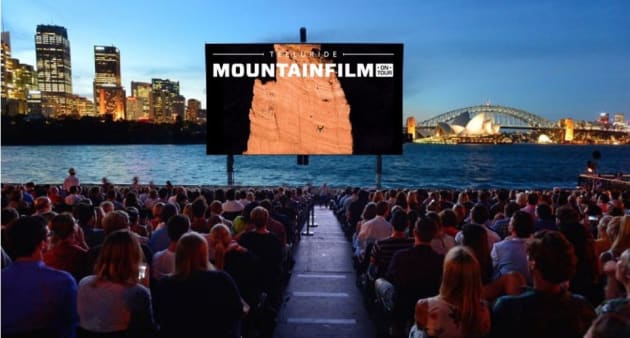 The tour is set to launch on the 10th of February at the St George Open Air Cinema; an amazing spot up on Mrs Macquarie's Point with the Opera House and Harbour Bridge as a backdrop. From there it will tour 15 locations across Australia and New Zealand throughout February and April.
See below for the Australian dates and venues.
Traditionally based in Colorado, the Telluride festival showcases non-fiction stories with environmental, cultural, social justice and political significance. The inaugural Australian tour will focus on the best outdoor adventure films from the Telluride festival; not just mountain biking but all manner of outdoor pursuits.