One Final Fling
Set to take place on the 12th of November 2017, the 13th edition of the Highland Fling will be the final one. Sadly this will also be the final event for Wild Horizons, after 20 years in the game—their first event was the '97 Polaris. No doubt the Fling will be missed, as it remains the largest MTB event in NSW.
While this should be motivation enough to take part, there's another good reason to line up for one last Fling; this event will also serve as a major fundraiser for Save the Children Australia, raising money to support the work they do for children and families in 24 countries around the world.
Speaking on behalf of Wild Horizons, Huw Kingston said, "For over a dozen years the Highland Fling has brought together an incredible community of riders, supporters, sponsors, local community groups and local businesses to celebrate a festival weekend of all things MTB. It has put millions of dollars into the regional economy and offered a fundraising platform for numerous Southern Highlands community groups, the community in which we live.
A number of factors saw us consider cancelling the 2017 event. We'd lost a couple of key sponsors for 2017 and had also had enough of the seemingly endless inefficiencies of our local council. However part also related to my own personal priorities changing; a desire to spend even more of my energy engaging with the pressing issues of plastic pollution, children suffering disadvantage, and of course my own outdoor adventures and journeys.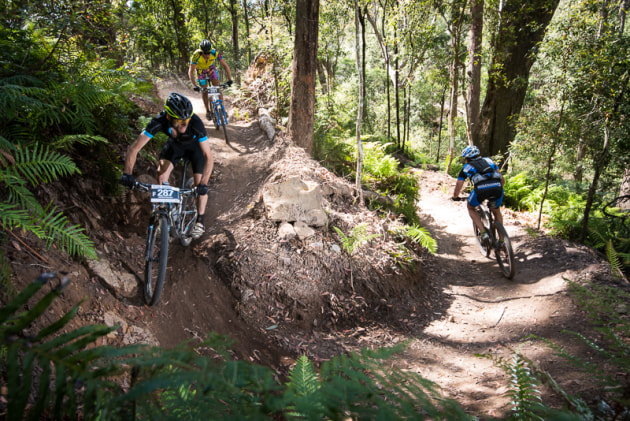 However when we announced the event might not happen in 2017, the groundswell of support was huge. In a bit of a light bulb moment the solution appeared; why not use the event as a fundraiser for Save the Children, an organisation I already have a very close relationship with? That, in conjunction with our incredible organising team, the support of the mountain biking community and the local Southern Highlands community surely meant we should do at least one Final Fling. A very worthwhile Fling!"
Huw is hopefully the event will go out with a bit of a bang and raise a substantial amount for Save the Children Australia. In addition to the proceeds of the event going to the charity, there will also be plenty of opportunities for personal fundraising.
Go to the Wild Horizons to enter and for all the details on the 2017 Fling.