Fresh from his eye-opening tilt at the gruelling and untamed Absa Cape Epic in South Africa's rugged Western Cape, Australia's king of mountain biking Brendan Johnston is ready to defend his Epic Series Oceania title, kicking off at Port to Port in NSW from 23-26 May.
Brendan produced a clean sweep of the Epic Series Oceania events last year - the Hunter region's Port to Port, Cairn's Reef to Reef and Margaret River's Cape to Cape - and he's hoping the experience of racing the world's toughest mountain bike event will be the edge he and GIANT Shimano team mate Jon Odams need to hold off all comers this year.
"It's awesome to have the four-race Epic Series Oceania, and to have the link to the Cape Epic is really cool. Cape Epic is the pinnacle, and anyone who's serious about the Epic Series over here should be targeting Cape Epic as a bit of a life goal. While it's not easy to get to, or to organise and prepare for, it is something that everybody should try and do. If you're part of the Epic Series over here, Cape Epic is the next step. The 34 Australian riders who did it and everyone who finished were just stoked and on a massive high. It will be something they look back on forever because it's such a challenging thing."
Brendan said the introduction of the pairs racing for the Epic Series Oceania is a welcome move and a wonderful concept that will make for exciting and challenging racing.
"I think the pairs racing will make the racing at the front of the Epic Series over here really exciting. Pairs racing brings a whole lot of new elements and the good thing is that no team has a super dominant combination, so it's going to level the field, which adds to the excitement and the pressure. I'm really looking forward to it and the cool thing is that you could take the same team over to Cape Epic that you've ridden with in the Epic Series Oceania, which is a great connection."
"I'm really happy to be teaming up this year with Jon Odams, another GIANT guy who I did Reef to Reef with last year. Port to Port is a really easy race for us to get to so we will just cruise up. It's a convenient race and a beautiful spot to race your mountain bike. I have done it several times and I am very comfortable with those trails. There are a few changes but I do know those stages pretty well."
"The Epic Series is where mountain biking is in Australia and I think it will be exciting, close racing which is key to the series because we want it to keep building. The events were really close last year, especially Port to Port and Cape to Cape, that were decided by a matter of seconds, which is incredible over four days. I think it's a testament to the events and the riders that they're gathering. It's making for great racing and I think it will only be more exciting with the pairs this year."
Brendan said that in addition to the three Australian-based events, this year he'll be heading over the Ditch to New Zealand to get a taste of the iconic Pioneer and gear up for another crack at what he describes as the Tour De France of mountain biking - the Absa Cape Epic.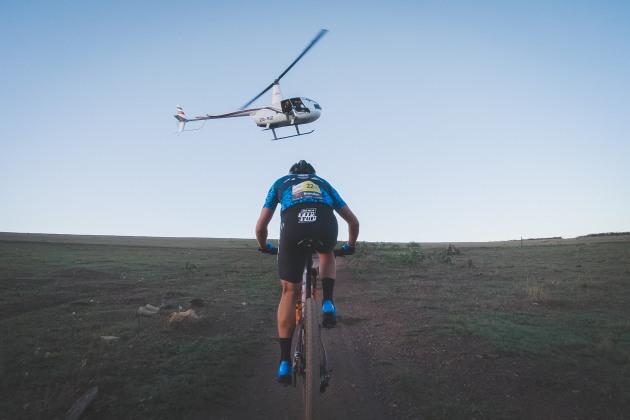 "The Pioneer is part of the plan this year and I'm looking at going back to Cape Epic next year as well, so ideally I'd like to do The Pioneer with the same person I'm going to do Cape Epic with as a preparation event. I just need to work out who that will be and get everyone on board. I really want to take a rider who's going to be capable of a podium at Cape Epic, which I think is achievable, so watch this space!"
"For a mountain bike stage race event there is no doubt that Cape Epic is the pinnacle of the sport. Cape Epic was crazy. It is the biggest mountain bike event I have ever been to and in a way, it is bigger than the World Champs and the World Cups, with the set-up and the way they pump it up. For the UCI guys it is a massive deal, which is really cool. The village set-up and the logistics of it all is really impressive and it's amazing how they manage all that with more than 2,000 riders."
"I have done a lot of races over the years and some longer tours but I wasn't as aware of the scale of Cape Epic and the severity of some of the climbs. Things like two-hour climbs, which is not what we have here and there aren't too many places in the world that they run races in terrain like that. It's a very hard event and the conditions can be challenging - from hot to very cold up in the mountains. It was a truly epic journey, so they have got the name bang on!"
"They present the event like it is the Tour De France. It's like doing an eight-day Tour De France on mountain bikes. The course and the event suits me so I am really keen to go back and take it on."
Beginning at the stunning Audrey Wilkinson winery, Port to Port will span the spectacular Hunter Valley, Lake Macquarie and Newcastle Region from Thursday 23rd May. Head to the Port to Port website for more details.