Sydney's Century of Dirt!
As one of Australia's first marathon events, the Convict 100 has become an institution — it's an event that many mountain bikers put on their 'must do' lists. The 2017 event will be the 13th installment of the 'Century of Dirt'.
If you last rode the Convict four or five years ago, it's worth noting that quite a bit has changed. After 10 years of following the same route, the event was given a new lease of life in 2015 with the introduction of the 'reverse' 100km course as well as brand new 68km and 44km options. These new distances give riders of all fitness levels access to the best bits of the 100km course such as the iconic 'kayak bridge'. The 'reverse' 100km course also presents a brand new challenge to those who've ridden the original course a numbers of times — it feels like a totally fresh route when tackled in the opposite direction.
Hosted in the sleepy township of St Albans only two hours north of Sydney, the course follows the historic Convict Trail through the heart of the Hawkesbury Valley, taking in some of the best scenery the area has to offer. The mix of fast fire trail, technical rock gardens, rocky descents and spectacular ridgeline views makes this one of the most appealing MTB marathon events on the calendar.
The 100km features an early race start, so it's best to come up the night before. If the full 100km course is a step to far, why not join in the fun and sign up for the 68km or 44km course. Both feature a later start, so you can easily stay in the comfort of your own bed and simply drive up on race morning.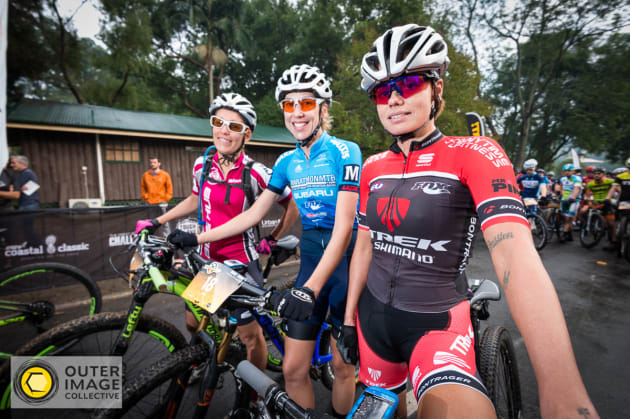 The 68km course contains all the best bits of the 100km course, so you can be back to the finish line earlier to take in the festive atmosphere around town and keeps the family happy as you are home at a reasonable hour. Speaking of the family, if they don't mind turning a wheel as well, bring them along and do the 44km course together. With only one major climb and plenty of smooth fire trail, it's perfect for younger riders or those tackling their first mountain bike race.
The race is set to take place on Saturday the 6th of May and entries close on Wednesday the 3rd of May, so sign up now to ensure you don't miss out on this iconic event!
Go to the Convict 100 site for all the details.