The JetBlack Wild Wombat: a more social kind of race?
We've all been there. The race announcement about the latest 12-hour or 24-hour marathon comes out and there's a flurry of excitement amongst your riding buddies about putting a relay team in.
However, when it comes time to put the entry in - and also as the event draws closer - you find that people mysteriously disappear with family obligations, surprise social events and sudden ailments - leaving you to find late ring-ins, make up the extra laps yourself, or cancel the entry.
Martin and Juliane Wisata of Rocky Trail Entertainment reckon they've cracked that problem with their latest event, the JetBlack Wild Wombat in Mogo. Taking place on Saturday 1 December, the event features a conventional 12-hour solo or team race, in which you try and do as many laps as possible in 12 hours. 
There might be a bit less of this going on at the Wild Wombat.
However, Rocky Trail has also introduced a new category to attract those who may not be up for 12 hours of riding - the Wild Solo Challenge. This allows you to chase your personal goal of how many kilometres you aim to complete in the 12 hours of racing time. You just set a goal when signing up online, which will be displayed on a screen at the event centre/ Rocky Trail are even putting in cheer squads can help riders reach their goals!
This means that you and a group of friends you could sign up as solo riders, ride all day and into the night together, without worrying about lap times or classifications - rather but helping each other chase that kilometre goal. 
This seems like an awesome idea, and we'll bet that it'll attract a whole bunch of riders who love the community and social aspects of racing, but aren't up for the hassle and pain of a full 12 hour. Indeed, I've already signed up for the Wild Solo Challenge - but I'm keeping schtum about my kilometre goal until race day!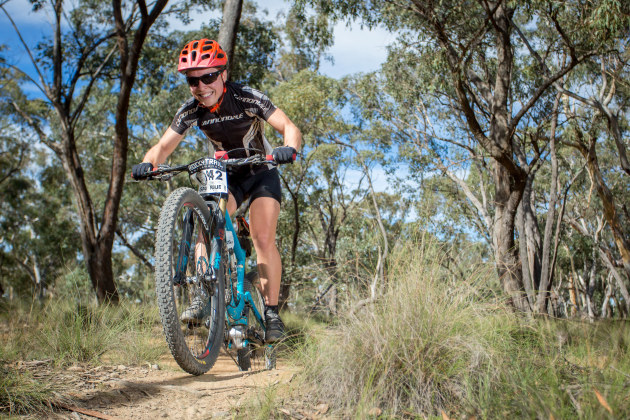 The trails looks pretty rad too. The Wild Wombat will be held in Mogo, near Batemans Bay on the NSW South Coast. The 9km loop that makes up the racecourse has been hand built by local riders. It is a very intuitive trail, blending into the landscape and natural trail features with rocks, roots and vegetation playing their role for a flowy track. No camping allowed, sadly, but there are plenty of local accommodation options, and food, music, amenities and kids entertainment will be laid on at the event centre.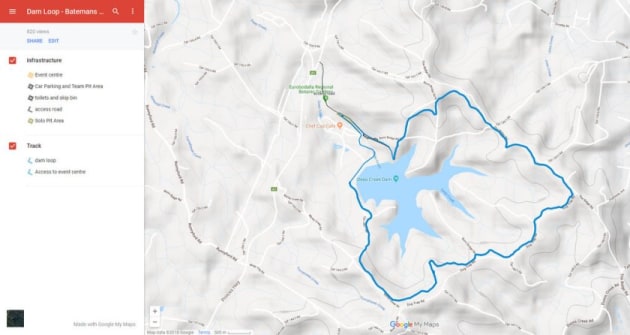 There's plenty of cool stuff around Mogo to keep non-riders amused or to help you make a weekend of it - check out the Wisatas' recce of the area below (erm guys, that 'research trip' looks suspiciously like a holiday to us)...
Last but not least... why the 'Wild Wombat'? Turns out Rocky Trail Entertainment has been using a toy wombat as their mascot for Australian-style events in Austria from 2012 to 2014: the 'wild wombat' has become something of a celebrity over there, so the Wisatas decided it was time to bring him home!
Get more information and sign up to the JetBlack Wild Wombat here.