Gear to Help you Hydrate
Adequate hydration is critical, especially in summer. Here's a collection of products that'll ensure that you've got what's required when the heat is on.
Endura Rehydration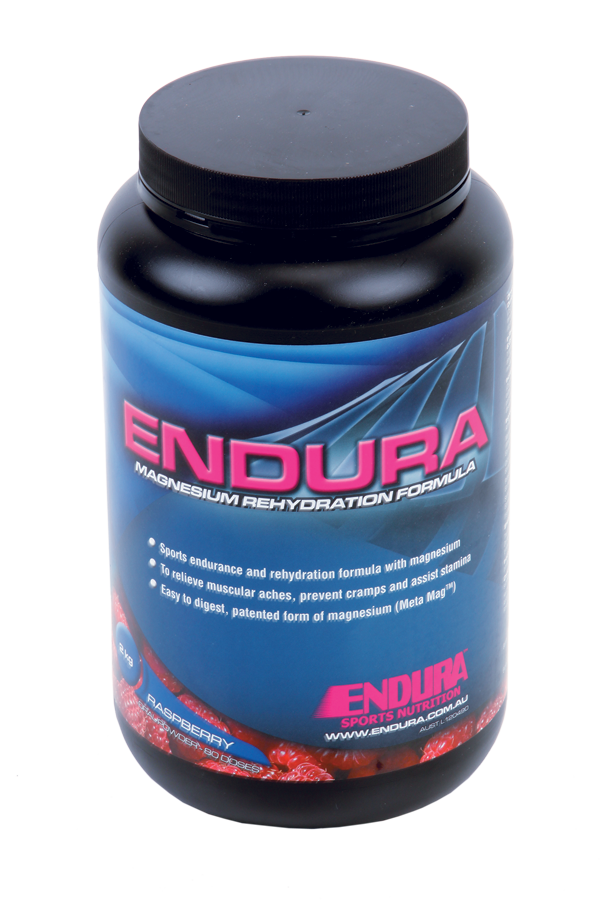 Endura Rehydration contains sodium, potassium, calcium and magnesium to replace lost electrolytes, but importantly it also delivers rapidly absorbed carbohydrates to fuel your riding. The patented 'Meta Mag' magnesium is said to offer easier absorption while being less likely to create gastrointestinal problems. Endura Rehydration can either be mixed as an isotonic drink for fast fluid absorption while still providing carbs, or as a stronger hypertonic drink for pre-ride carbo-loading. Available in a range of flavours (lemon/lime, orange, raspberry and pineapple), Endura Rehydration comes in small sachets, 800g tubs or you can buy a big 2kg bulk pack.
Health World Limited 1800 777 648 / www.endura.com.au
High5 Zero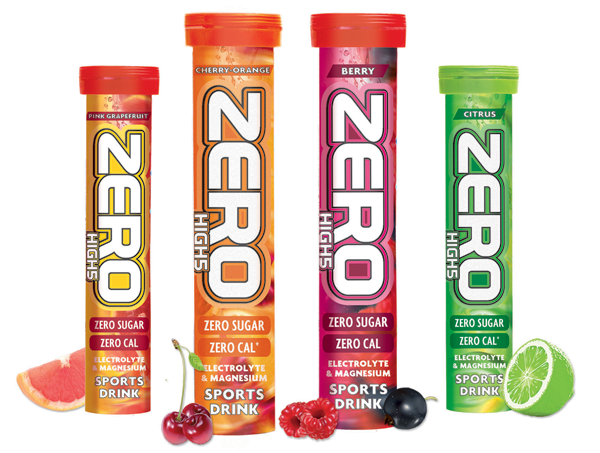 Containing no calories and no artificial colours or preservatives, High5 Zero is a dictated hydration product. You just pop a tablet into a regular sized drink bottle and you'll get an optimal mix of the five electrolytes. Natural flavours make it easy to drink and encourage regular hydration; flavours include berry, cherry/orange, citrus and pink grapefruit. High5 also offers Zero Extreme; still a calorie-free product, it has caffeine added for a bit of added kick. A 20 tablet tube makes up to 15 litres of drink and sells for $15.
Cassons (02) 8882 1900 / www.highfive.co.uk
Torq Energy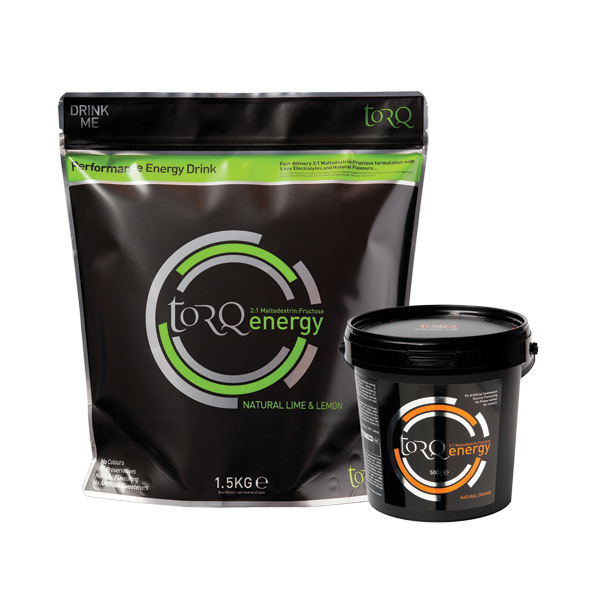 With a blend of carbohydrates and electrolytes, Torq Energy aims to be an all-in-one solution to keep you fuelled and hydrated. It uses natural flavours with no artificial colours or sweeteners. A key feature is the way the carbohydrates are delivered; the 2:1 ratio of maltodextrin and fructose is said to allow your body to absorb more carbohydrate than a straight maltodextrin product. Torq offers their carb and electrolyte drink in 500g tubs ($33) or 1.5kg bags ($62). Flavours include lemon, lemon/lime, vanilla, pink grapefruit, orange and organic.
Torq Australia 1300 857 553 / www.torqaustralia.com.au
Camelbak Volt 13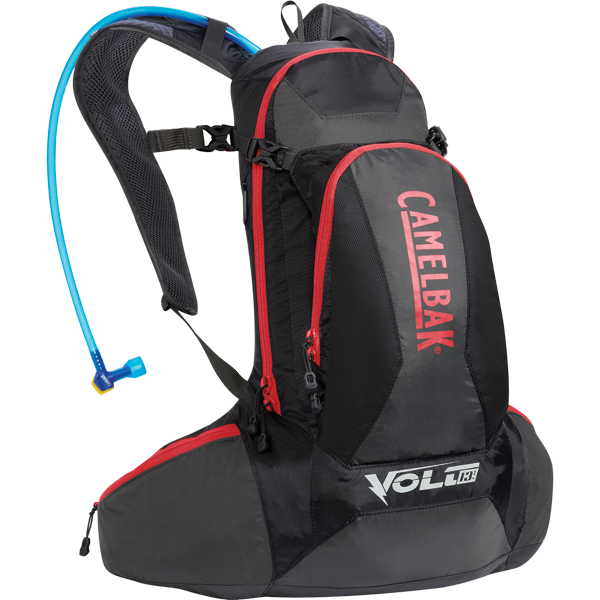 In our last issue we reviewed the Charge hydration pack and the Volt shares the same unique design features while offering even more carrying capacity. With these packs, Camelbak places the water reservoir down in line with the hip belt and runs it across your back instead of straight up your spine like most other designs. This aims to improves stability and comfort as the weight is down low on your hips and not pulling on the shoulder straps. Where the Charge carries two litres of fluids with eight litres of internal storage, the Volt can hold 10-litres of gear with huge three-litre bladder—it'll keep you hydrated for the long-haul. Expect to pay $159 for the Volt 13.
JetBlack Products (02) 4560 1200 / www.camelbak.com
Hydrapak Soquel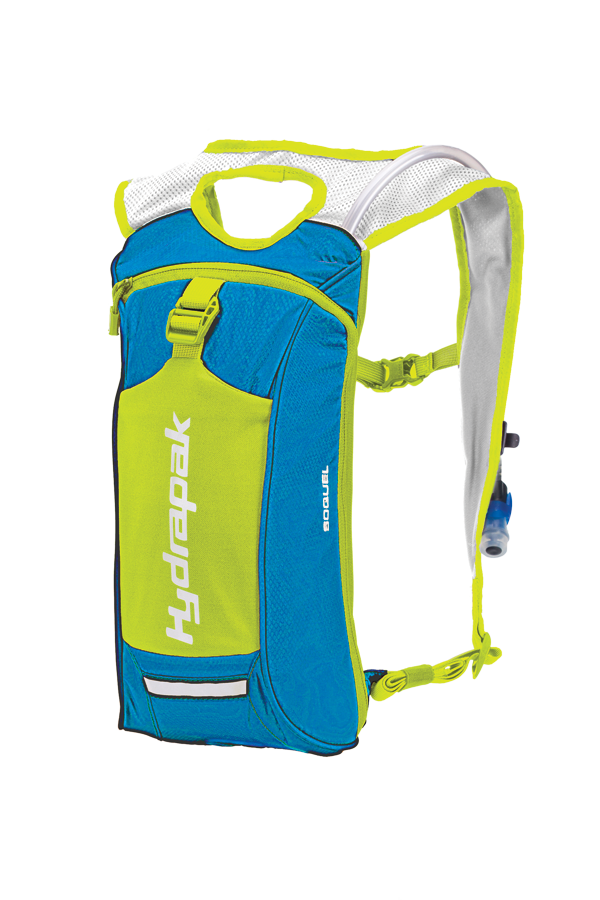 Selling for $70, the Soquel is a simple but good quality hydration pack. It features an easy to clean two-litre roll-top bladder and enough storage space for the essentials; tube, phone, multi-tool, keys and the like. It the harness consists of contoured shoulder straps with a sternum strap (no waist belt). Hydrapak calls it the 'Speed Harness Ultimate Mobility' system and it's been designed to offer greater freedom to move around whilst riding. There are two colour options in the Soquel; plain black or a more extrovert blue and yellow 'topaz' colour scheme.
Cassons (02) 8882 1900 / www.highfive.co.uk
Geigerrig Cadence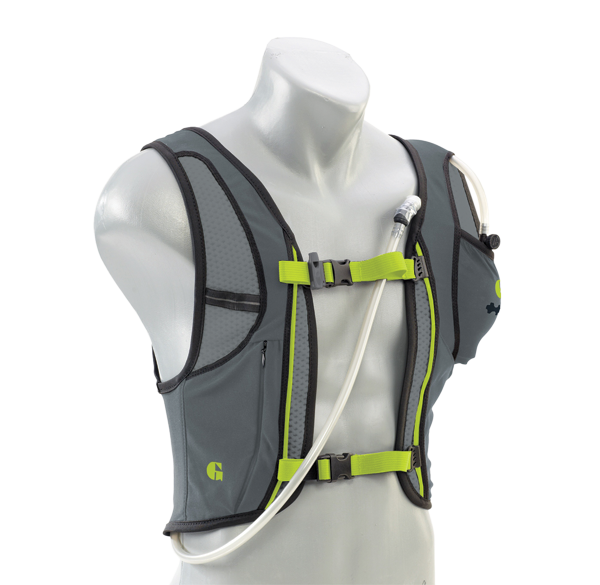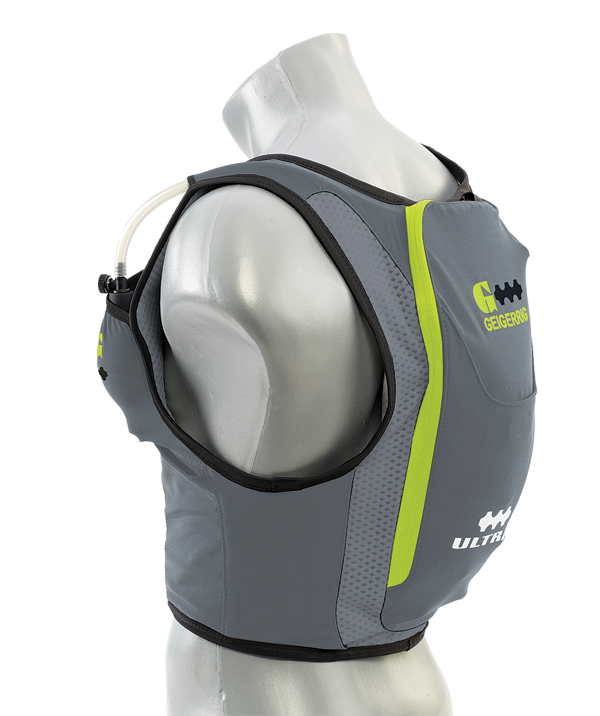 With most hydration packs you need to suck the water out through a hose—Geigerrig packs are different. They use an internal air bladder that, once pressurised, pumps the fluids out with some force. In addition to delivering some volume of water in a hurry, it also serves a range of other uses; everything from bike washing to trailside wound cleaning. The Cadence is a new lightweight vest-style Geigerrig pack. Made from a lightweight, breathable, stretch poly-mesh, the Cadence aims to provide better stability than a traditional pack design. Aimed more at providing comfort and a secure fit than load carrying capacity, the Cadence can hold 1.5 litres of fluid and sells for $218.
Zen Imports (02) 8878 3600 / www.zenimports.com.au
Camelbak Cleaning Kit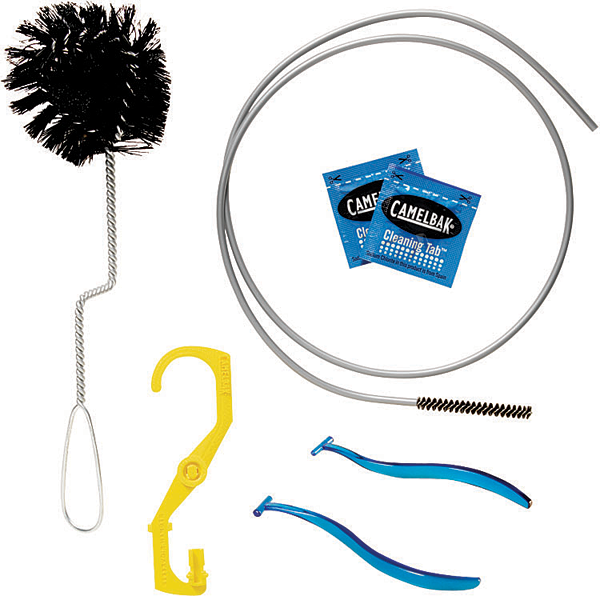 When it comes to drinking on the go, especially in the singletrack, it's tough to beat a hydration pack. However, they do need special care if you don't want to start growing mould inside. That's where the Camelbak cleaning kit comes into play. It sells for $35 and includes two brushes and cleaning tablets to keep the reservoir taste-free as well as a hanger to speed the drying process. It's recommended that you clean and dry the bladder after each use and the tablets can be used to combat any discolouration or mould growth.
JetBlack Products (02) 4560 1200 / www.camelbak.com
Arundel SideLoader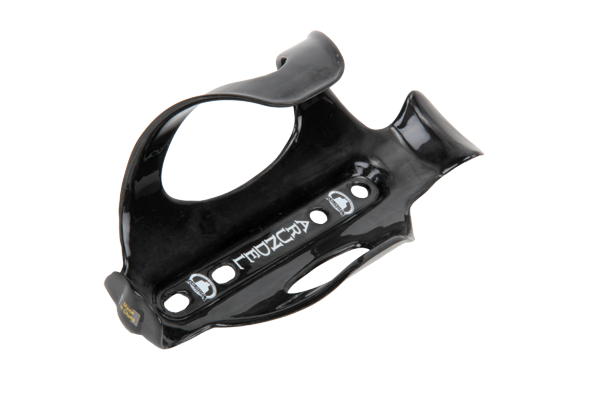 Hydration packs aren't for everyone; some people just prefer to ride without a sweaty backpack—especially on shorter rides. However, many mountain bikes suffer with limited room within the frame to fit a regular water bottle. That's where side-loading cages like this one from Arundel come in to play. The design requires less space as the bottle can be fitted and removed from the side. Additionally, the Arundel cage has a particularly low profile and offers two mounting positions; sitting the bottle low and close to the frame buys more space while the dual mounting provides options if you need to tweak the bottle position. Different versions of the SideLoader allow you to choose between either left or right-side bottle removal and this 30g carbon creation sells for $70.
Bikesportz www.bikesportz.com.au
Nalgene All-Terrain Bottle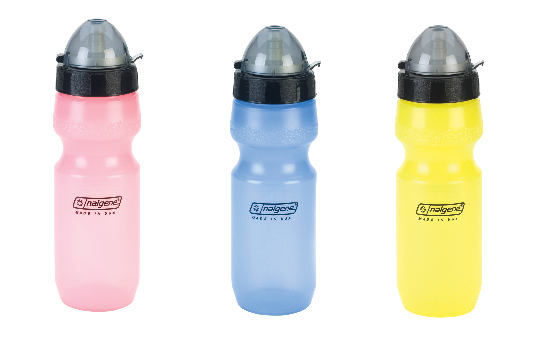 Many modern frames only have water bottle fittings under the down tube. Mounting a bottle in this location places it right in the firing line for anything that flies off your front wheel. If you want to use a bottle that sits under the down tube but don't fancy eating anything that's flung up from he trail, the Nalgene All terrain bottle could be the answer; it features a polycarbonate lid that's hinged and fixed in place—it flips quickly out of the way when you need a drink, then returns to keep the mouthpiece clean. These handy bottles come in a range of colours and sell for $13 each.
Outdoor Agencies Pty Ltd (02) 8717 7300 / www.nalgene.com
Specialized Zee Cage II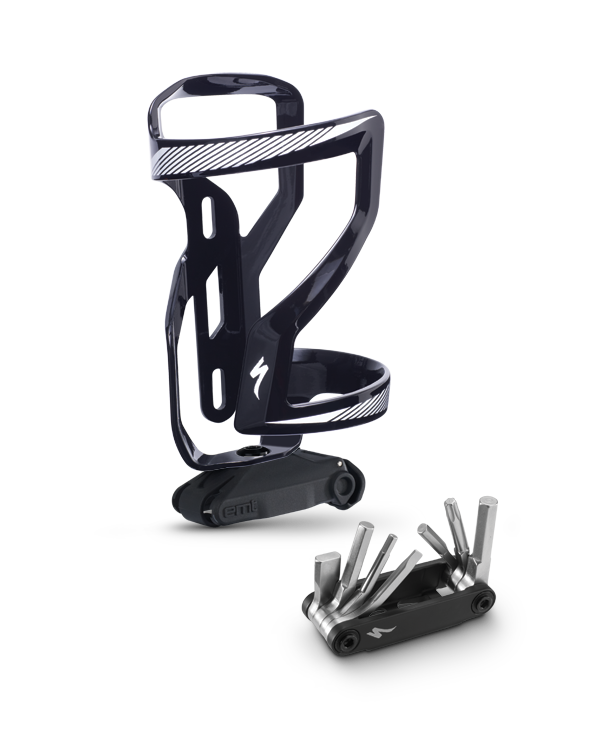 With trends towards bigger wheels, more suspension travel and dropper seatposts, it's getting tougher to find the space for things like water bottles and multi-tools. The Zee cage features a side mounting design that makes it easier to get the bottle out when space is tight, and it also lets you carry a Specialized 'EMT Cage Mount Tool'. This tool includes the traditional 3, 4, 5, 6 and 8mm allen keys, a T25 torx fitting and a flat screwdriver. Stowing it behind the cage ensures that you never get caught-short on the trail, and it's much easier than trying to fit a saddlebag in conjunction with a dropper post. Expect to pay around $90 for the cage and tool combo.
Specialized Australia 1300 499 330 / www.specialized.com
Polar Cold Bottle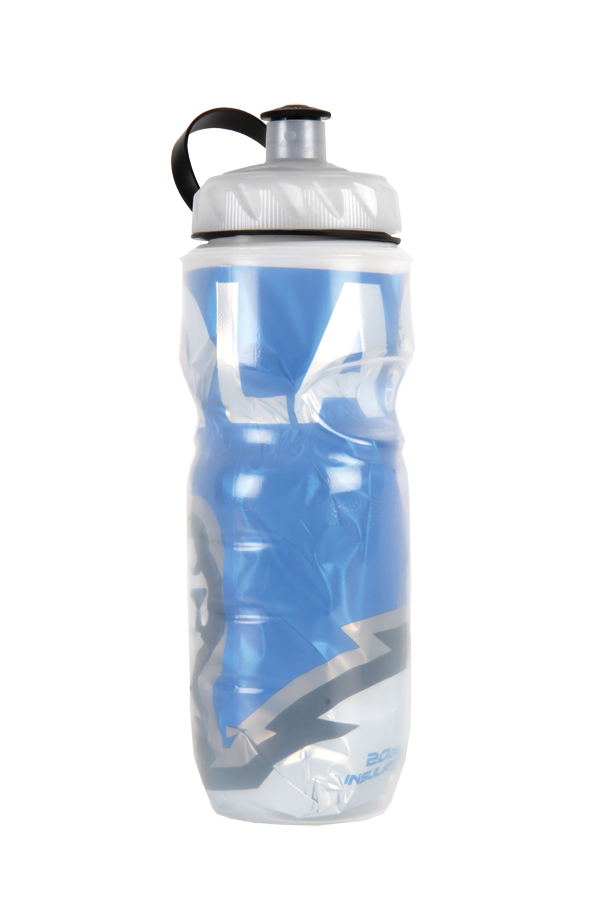 Studies have shown that cold fluids are more successful at lowering your core body temperature than drinking ambient temperature water. An insulated bottle like the Polar Cold will keep chilled fluids cooler for longer. It uses thin but effective insulation that doesn't compromise the capacity too much; the regular size (pictured) holds 580ml while the larger option can take 670ml. You can either fill it with cold water or freeze it overnight and let it meld while you ride. Expect to pay $22 for the smaller size and $25 for the large Polar Cold bottle.
Bicycle Peddler www.bicyclepeddler.com.au  / (03) 9763 1007