The Long Read: Through the back door of the Taiwan bike industry
It can be quite an eye opener when you first walk in through the near-anonymous back doors of a Taiwanese bike or component factory. For many (even seasoned media pros) it spells a crushing the end of a lifelong illusion. In non-cycling terms, it's a bit like that moment when you find out that Father Christmas is not real after all, or at least not as we know him. He most likely has a 'Made in Taiwan' label sewn into his big red sack of expensive goodies, the one that carries some fancy western tagline such as 'Designed in Italy' or 'Assembled in the USA'.

The chances are that you will see those familiar class dominating Taiwanese branded bikes and components coming of the exact same production lines as many major (and minor) western brands, often iconic names that carry long established premium status, and which come with the price tags to match.

Be it bikes, saddles, tyres or chains, the same thing runs true throughout the Taiwanese bike industry. There are bike and electronics factories to be found all over the small and mountainous island, with the lion's share of those producing bikes being found around the western city of Taichung, a place which is very much the global centre for the bike industry.

Most western brands now produce bikes and goods (or rather have produced for them) in a number of Taiwanese factories, and usually have their own QC and design staff visiting regularly. Although differences in products are plain to see on the shop floor, secrecy and ethics dictate that there is little or no crossover in manufacturing design and techniques between brands. These are highly secretive facilities, and for obvious reasons we cannot detail brands or specific specialist production techniques.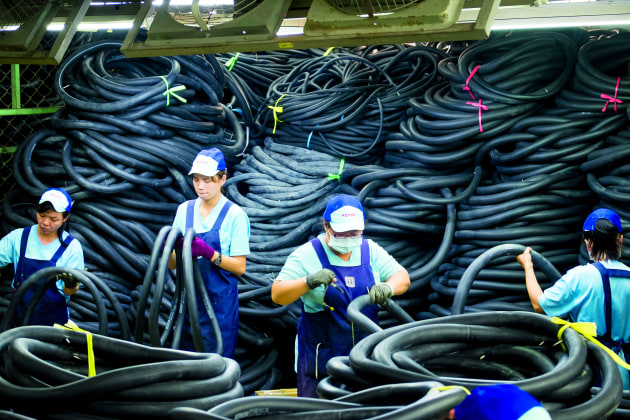 Way back in those flared trouser and glitter-ball days of the 1970s, that was around about when the Taiwanese bike industry really begun to take off. Outsourcing, or OEM (original equipment manufacturing) was already popular with western brands – and in many industries too, as labor and manufacturing costs were so much lower than in the financially flourishing western countries.

Japan was the original 'quality street' market for OEM bikes and bits, but as the economy out-priced itself, that slowly moved south to Taiwan, which was then comparatively underdeveloped.

Much of that original outsourcing was actually done by the Japanese OEM manufacturers, who effectively exported their expertise and management skills to Taiwan and then sold their goods to their established western client base.
Needless to say the Taiwanese soon learned the ropes themselves, and being incredibly industrious as a people they soon became the go-to global bike builders. Many fortune-seeking western cycling industry entrepreneurs were also quick to make an assessment of the situation and set up their own partnerships and companies in Taiwan, and many have done rather well from it.

Outsourcing has flattened many western manufacturing industries over the years. From call centres to cables, they can usually be outsourced or manufactured (under initial guidance) in developing nations and at a fraction of the cost of what it would cost in the US, Europe or Australia. Naturally it benefits everybody in the supply chain to do things this way, at least for a while.

What goes around naturally comes around, and now Taiwan is no longer a budget option for bikes and parts manufacturing; that mantle has moved west to China and to other Southeast Asian countries. The Taiwanese have raised their economic game and standards, and to a large extent they've priced themselves out of the current marketplace where bikes are concerned – or at least they no longer compete for the cheap seats.

Quality and experience gained from the past 40-plus years of OEM excellence are what many Taiwanese manufacturers are basing their future hopes on, and there is no doubt that when it comes to affordable high-end production they are still hard to beat.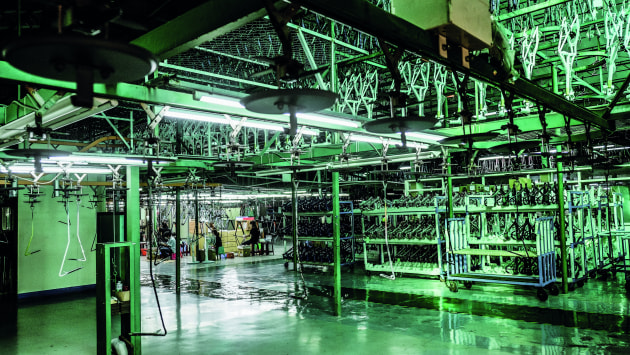 With the mainland Chinese market opening up in every possible way many Taiwanese based companies have now set up manufacturing facilities there. These facilities did initially cater for the lower end of the production scale, where the expertise and precision was not as critical, or more obviously was not available. Things have moved on pretty quickly though; much faster than many anticipated. There are now Chinese and other Asian countries that are actively producing much higher grade bikes and parts.

Some even produce top level branded carbon frames - once the absolute domain of Taiwan, especially with companies such as Giant, who pioneered carbon manufacturing, and who are still virtually unbeatable when if comes to mass production of quality carbon bikes.

In the early days, when competition was less intense and development was a slow starter, many westerners would simply show up at the annual Taipei Cycle Show (which was traditionally a market place for obscure OEM manufacturers) find products they liked, have them re-branded, fill a shipping container and go-forth and sell them, creating their own bike brands for $30,000 or so, and it worked back then.

These days that can still be done, but you'd struggle to be competitive. Expertise has increased greatly, and you need to be far more technically innovative to make your mark. With the benefit of the internet information also flows far more freely and faster than ever before, meaning that every one of us can dig around and find stuff out, which has somewhat narrowed that golden trading gap of the 90s.

Many leading western brands actually manufacture nothing these days – and some leading names never did; they are simply design and marketing companies, and heck, a few even skip the design part. The Taiwanese now have that expertise in-house, even at obscurely named factories you've never heard of (but I didn't say that).

It's something we all know about, but we're probably not anywhere near to close on imagining the extent of things. Rest assured, though, you're certainly not getting short changed by any means when you do see that your fancy "small car priced" stallion was bred in Taiwan; it's better seen as a guarantee of quality these days.

Taiwan is famous for its hard goods (especially bikes) and technology OEM manufacturing, so the chances are that a few of your smart gadgets also came from the factory just down the road from the one that made your seat post, but don't show up expecting a deal on a new bike or smart phone; strict trading agreements and economic wrangling means that that you'll most likely find them cheaper at home, or online.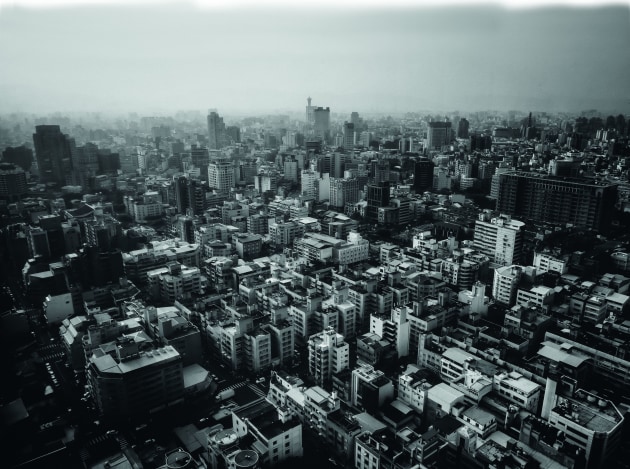 As for what the future holds for bike manufacturing in Taiwan, that's hard to say. For now the well-informed local bike industry is focused on combining their technological expertise with bikes, to make manufacturing more productive and cost-effective, and is also heavily geared on painting and assembly of bikes produced in cheaper locations under their own expert guidance.

For some reason the bike industry is still very much in denial of this practice, and it really is a secretive and lucrative process for them. That's not to say that anybody is hiding or misbranding things; I guess it comes down to the fact that we all like to think our designer goods have a more tangible link to their historical background, it seems to hold more value, and who would risk tarnishing that illusion. Check the small print on most high-end consumer goods and you'll see the same thing, but the main difference with Taiwan is that working conditions are good, a far cry from what you may find elsewhere in the world.

Without this approach we'd all be paying a whole lot more for our bikes – which is quite unthinkable, when you stop and think about it that is. Why don't the Taiwanese brands just go direct and cut out the middleman? Well, some do; Giant and Merida, for example. For most, marketing and promotion is just not what they're about. Then, of course, they would also have to battle from the starting blocks with their prime customers, and potentially lose their OEM business along the way. If it's not broke then don't fix it… or risk it.