Bike Yoke release 34.9mm dropper
If you have a Specialized Stumpy or another rig with a huge seatpost diameter, here's some good news from Bike Yoke.
The German company has introduced what it's calling the world´s first dropper post specifically designed for the bigger oversized 34.9mm seattube diameter, as found on in Specialized Enduro, EVIL Wreckoning and others. It's known as the Revive Max.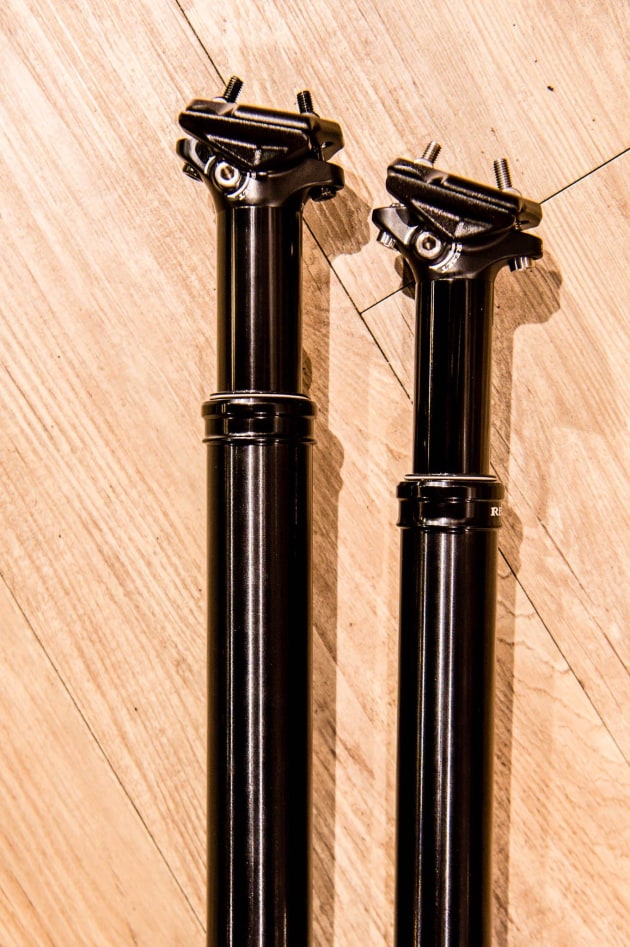 Above: Max (left), standard Revive (right)
"Liteville has been using (the 34.9mm standard) for over a decade, Kona is using it and we expect many others to follow," says Stefan Sack from Bike Yoke. "Why? Simply because it allows seatposts to become stronger and longer and more reliable. E-Bikes also require stronger posts, so it just makes sense. I am curious about the new Stumpjumper, which will sooner or later come and - I guess - will also feature the OS seat tube, following the Enduro."
Without also increasing the upper tube diameter, the company reckons a lot of opportunities are wasted to increase the post's strength and stiffness, thereby increasing reliability. Also, a small 25mm upper tube just looks funny in an oversized 34.9 seat tube, according to Stefan (or Sacki to his buddies).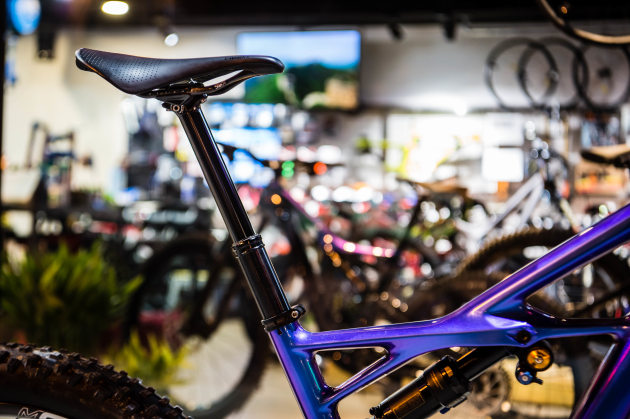 The Revive Max is the world´s first dropper that is specifically designed for the oversized tubes, and features a 28mm stanchion (normal is 25mm) and optimised internals and materials, with models up to a 185mm drop. Bike Yoke also claims the oversized post is lighter and stiffer than small diameter posts.
Bike Yoke is gaining a good reputation for building strong, easy to maintain posts, and we'll be keen to see the Max in action.