Hayes launches new disc brake

If you rode mountain bikes in the early part of the 00s, you'll have no doubt come across disc brakes from US company Hayes. If you had to maintain your bike in the same era, you also might remember how painful Hayes brakes – designed in the States and produced en masse in Taiwan for all brands of bikes – were to bleed and look after.
The company has faded from visibility over the last decade, but it's not out of the mountain bike game; far from it, in fact. After a restructure earlier this decade, Hayes has scooped up a few old-school brands and resurrected them under the same roof, including Answer-Manitou and Sun-Ringle.
For Hayes to make a new brake, it needs to completely shake itself free of the reputation for patchy performance and aggravating maintenance that remains in the mind of its older generation of potential customers, while producing a product that will pique the interest of a newer group of riders who have never heard of the brand.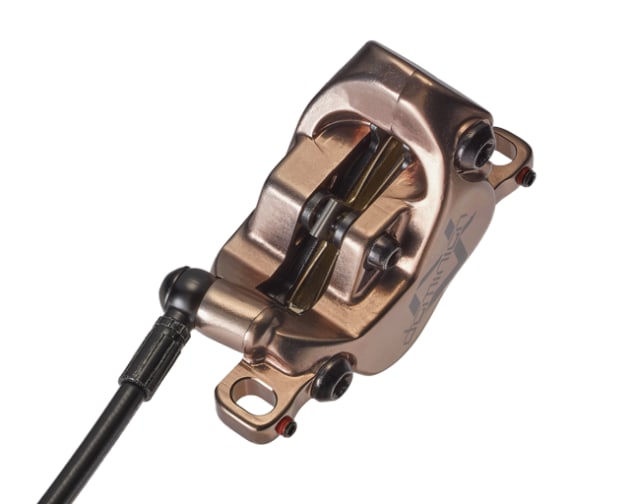 The company gave itself no production deadline and just two aims; make the best brake in the class, and get it right the first time. As well, Hayes looked at the way that braking has changed between now and its early 00s heyday, via the use of telemetry and data collection.
As a result, the Dominion A4 brake looks like a clever bit of kit that's built to reduce the dead stroke as much as possible, while reducing hydraulic pressure inside the system to give seals an easier time.
The calipers sport four pistons, and are designed to be as rigid as possible. Even the bolt holding the pads in helps to stiffen the two sides of the caliper. The lever is still a two-finger design, and the system still uses DOT fluid as per its predecessors. A simplified dal-port bleed system and Kevlar-wrapped brake lines are also included.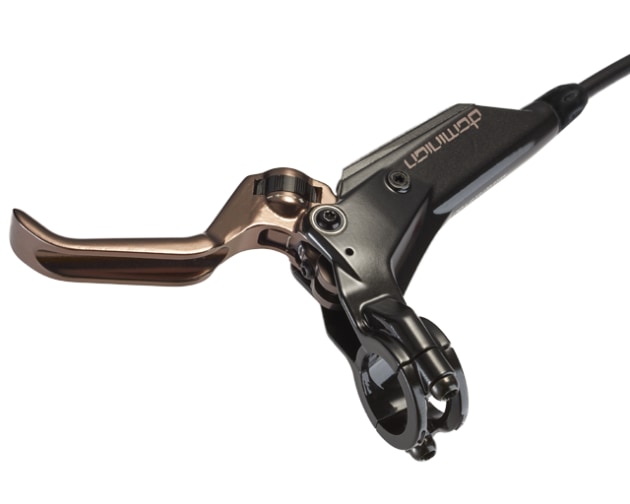 Hayes has even included a grub screw system to ensure that the caliper is perfectly aligned over the brake rotor. 
We've reached out to the current Hayes importer for Australia for more information on the new brakes, including a price, and we'll update our story when we find out more.