The Redback - dropping weight off the bike
As The Redback stage race in the Northern Territory approaches, I need to find new and inventive ways to avoid actually training for the race... so I decided I needed to completely overhaul my faithful Norco Optic ahead of the event.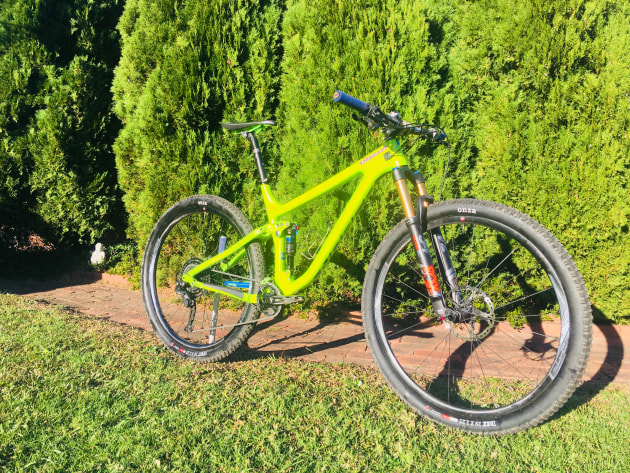 Now, my bike was actually running perfectly well... and there's a point where mechanical updates don't compensate for a lack of training or talent. But new bits!
My MY16 Optic is a great all-day rig, and even though I could have probably grabbed a test bike, everyone said 'ah, no Robbo, got nothing for you, sorry', so there was that.
I originally picked the 110mm travel Optic after selling a Transition Patrol that I built up. I loved the Patrol to absolute bits, but it was utterly unsuitable for the riding I'm mostly doing, which is tame, slow and steady. The half-carbon, half-alloy Optic is a flexible platform, too - I've bunged on a 140mm fork and wide rims, a dropper and a short stem, and it's as rowdy as I need to be.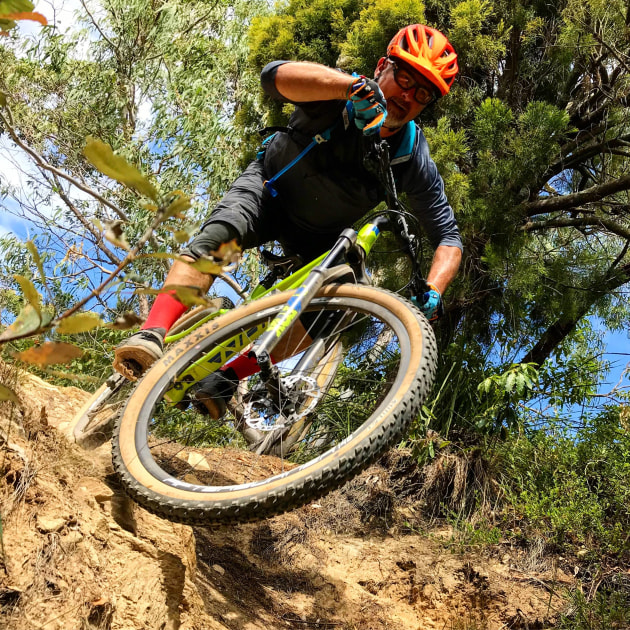 But The Redback doesn't want rowdy. It wants long and grindy and pinchy, and I want light and minimal rolling resistance and a small motor in the downtube. Okay, I can't have a motor in the downtube, but the rest I can do something about.
Aim one is to lose some weight. Not from me, you rude sod! As it sat, the Optic in Large weighed 13.1kg, with FSA alloy wheels, a Reverb dropper and other bits. In my parts box sits a set of FSA Force Lite carbon wheels in unfashionably narrow 21mm internal diameter, as well as an old but unused Bontrager carbon rigid seatpost that would fit my bike, as well as a Renthal carbon bar and 60mm stem left over from an old build.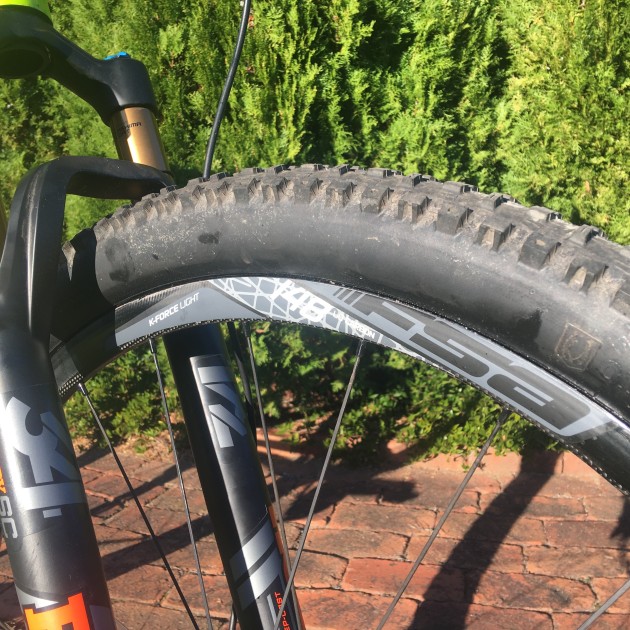 An industrious hour or so later, and the bike now weighs 11.9kg, and that's with pedals and a bottle cage.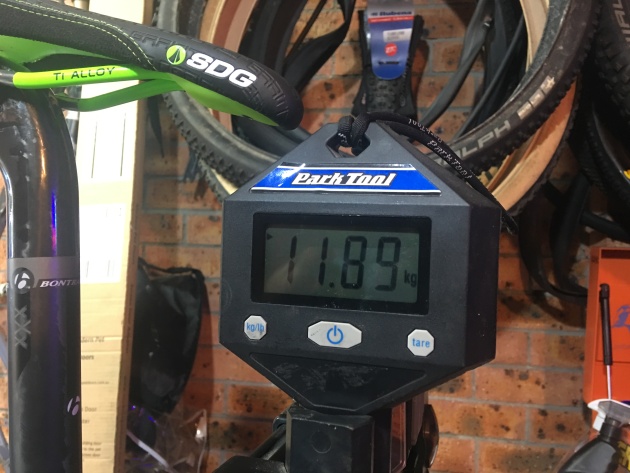 There was a bit of faffing about to get to that final number; for example, I swapped cassette bodies and cassettes to save 140g between e13 and Sunrace gearsets, and a whole 100g swapping the Ritchey/Race Face bars for the Renthal items.
I also subbed out the stock Fox Float Performance 34 fork for the excellent 34 Factory Step-Cast, dropping another 320g in the process.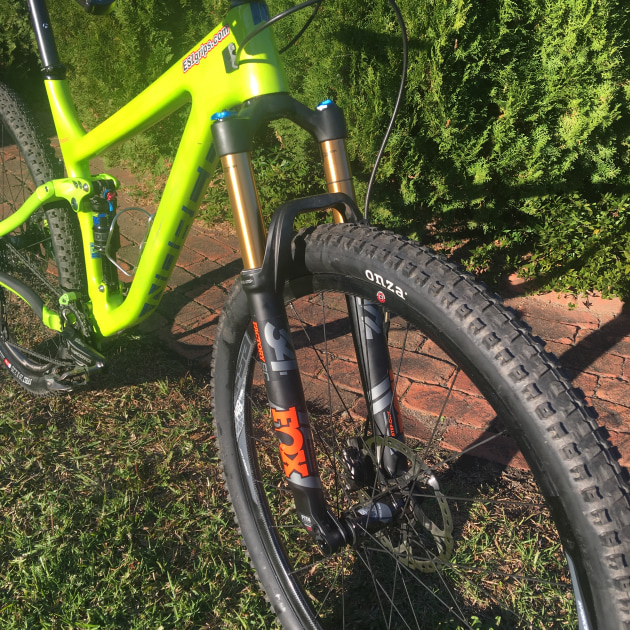 Biggest savings were found in the wheels - almost half a kilo was dropped in the switch to the 1530g 24-spoke wheelset and lighter Onza tyres - although I'm bound to add weight back on  (I estimate another 600g or so) when I switch to more suitable tyres for the race itself.
The other advantage of the FSA wheelset are the silky smooth ceramic bearings... they just roll and roll and roll, and I can even back the preload off a little more if I really want to get racy.
Dropping my dropper, too, netted a handy 355g saving - the carbon post and my new SDG saddle weigh just 420g, less than a dropper by itself. I know, droppers are awesome, but having raced the Santa Cruz Blur with a rigid post, and having some intel on the trails in the NT, it's a change I'm happy to live with.
Ditto the ESI Chunky grips. Stupid light at 40g a pair, but so comfortable.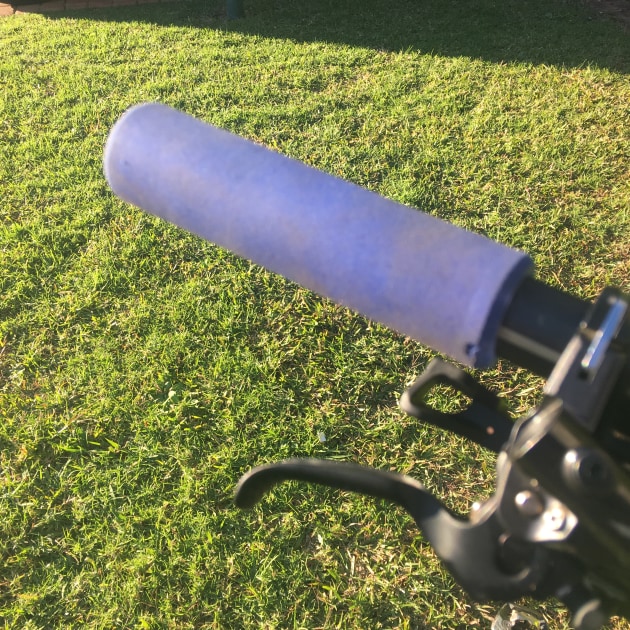 And while there are a few more little areas to tidy up, I'm cogniscent of the fact that I want this bike to actually be reliable, too. So the 11-speed Shimano XT gearset is remaining as is, I'm resisting the urge to add a carbon FSA crank - hey, it was a big box of bits - in favour of the stock (and surprisingly light at 584g all up) Race Face Turbines, and I'm still debating leaving my OneUp chainguide on, as well. It's 143g of insurance on bouncy terrain, but it's 143g, right?
I will be adding a bit of weight back on - 243g to be exact - in the form of a Serfas E-Lume 1200 headlight for the single night stage. It's a one-piece design, which makes it easy to pack and easy to mount, and it can be charged with a USB cable, which is handy as well.
The Optic will get a pivot once-over and a brake bleed from my mates at Summit Cycles in Sydney (where I bought the bike), before it's stashed in its box to head north. Getting quite keen! 
Next, I'll do a summary of the gear I'm taking to the top end.