Bianchi take on e-MTB market with e-SUV launch
Bianchi haven't waited long to make a splash at Eurobike 2019 with the launch of a new e-MTB model.


The e-SUV was launched on Wednesday in a bold attempt to make waves in the e-MTB market. The Italian brand are better known for their slick road bikes but are clearly looking to the future as human mobility and commuting continues to change.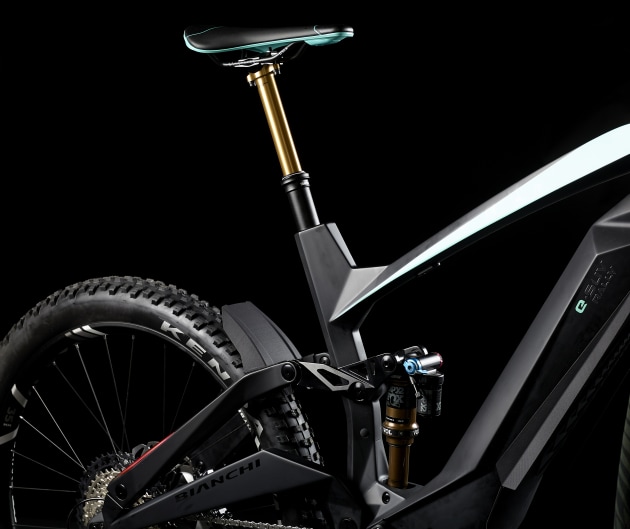 The e-SUV (electric sports utility vehicle) is powered by a 720Wh battery and the Shimano E8000 drive unit. Upon first glance it doesn't look like a regular e-MTB with its trademark black and blue carbon frame incorporating some unfamiliar triangle shapes.


This different design is in keeping with the bike's press release, describing the e-SUV as 'about going anywhere, following your spirit of adventure. It's the bike that embodies the Bianchi Lif-E program of electric intelligence – mobility, safety, and freedom.'


The model will be available in three versions, Racer, Rally and Adventure and will come in M, L and XL sizes.



It's yet to be announced when or if the model will be avaliable in Australia.


Racer - 10.490 Euros ($17,024)
Rally - 9.490 Euros ($15,401)
Adventure - 6.790 Euros ($11,019)