Sam Hill snatches EWS win in Austria-Slovenia

Sam Hill has stretched his lead in the Enduro World Series overall championship with a win under immense pressure at Petzen Jamnica in Austria-Slovenia.
Hill (Nukeproof) was pushed all the way by young Belgian GT rider Martin Maes, with both riders claiming two wins each out of the five rough, root-strewn stages that saw a lot of the sports's strongest riders falter.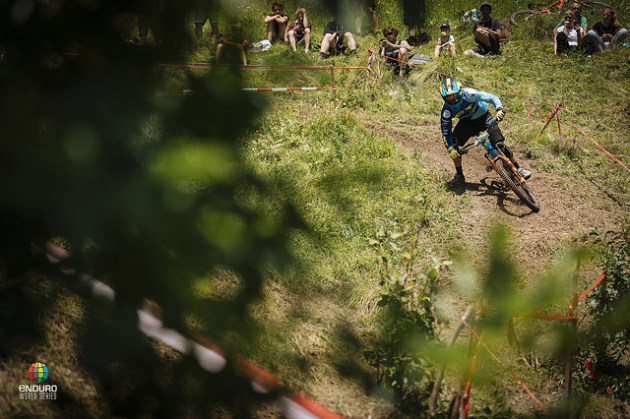 "Loving the conditions here on day two," Hill said. "So happy to grab the win; Martin kept racing super hard and close all the way to the end."
"I gave everything I had in the tank," said Maes. "I'm happy with second!"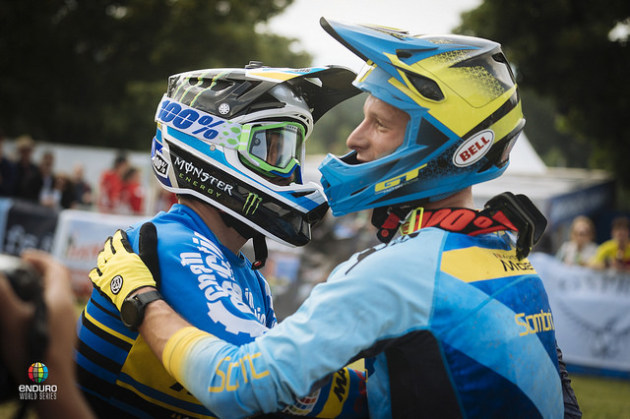 Hill's measured ride under pressure keeps him at the top of the rankings. Maes, may rue missing the second round in Colombia, finishing no lower than third so far this year. With four more rounds to run, the pressure is on the West Australian not just to finish well, but to keep the youngster in his reear view mirror.
It was a fraught day for many of the sport's fastest, and incredibly tight times throughout the field meant that just a handful of seconds meant the difference between top ten and top thirty.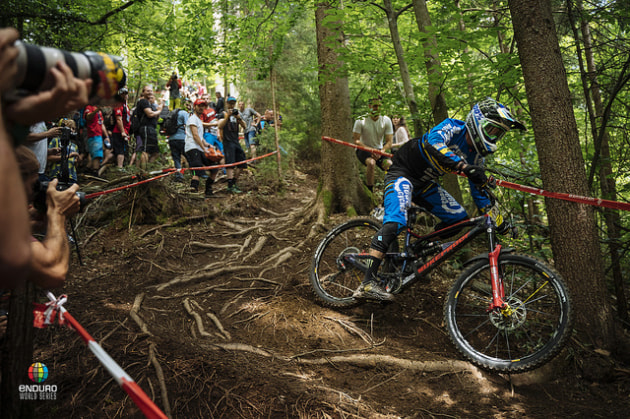 The next-best placed Australian rider was Giant's Josh Carlson in 23rd, who was 3min 26sec away from Hill after 56min of racing, and less than 2sec behind former world champion, Yeti's Richie Rude.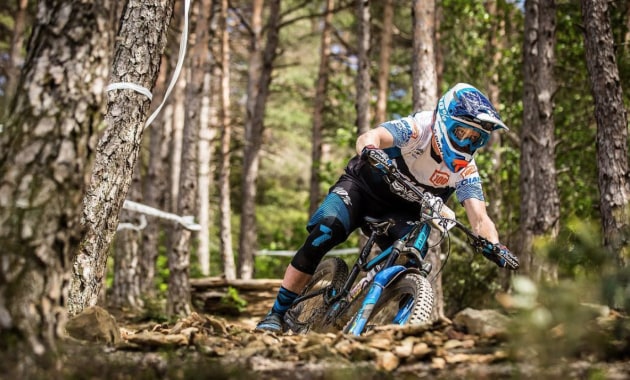 Queenslander Jared Graves continues to struggle on his Specialized, despite running new enduro-specific tyres from his sponsor, ending the day in a lowly 159th. His best stage result was a 25th, before he plummeted down the time sheets on the fifth stage, eighteen minutes off the win.
Honourable mention to young Aussie privateer Joel Kristensen, who claimed 32nd spot in the U21s and sits 33rd in the rankings after contesting three of four rounds.
Meanwhile, Commencal's Cecile Ravanel continues her dominance in the women's series, claiming her fourth win in four starts.