Snowfalls stall opening weeks in Alpine parks

Amazing late-season snowfalls are playing havoc at Mt Koszciusko, with the Thredbo Alpine Resort closed to mountain biking since late last week.
With drifts up to 50cm laying on the lower slopes, Thredbo's main trails are likely to remain closed until at least the middle of this week.
The park opened for the season as planned last weekend to blue skies and perfect dirt (below); however, snow started falling Thursday and continued through the weekend.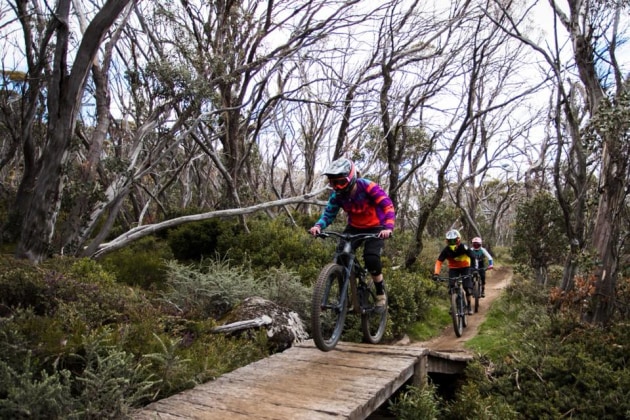 "We are doing everything possible to get the Flow Trail & Cannonball DH open on Tuesday," read a social post from Thredbo MTB staff.
It's only a couple of weeks out from the annual Thredbo Cannonball Festival, which this year will star some of the biggest names in downhill racing including former world champion Steve Peat and the winningest World Cup downhiller of all time, Greg Minaar.
Luca Shaw and Kyle Strait are also expected to attend, while rumours are firming up that former world champ Nathan Rennie may make an appearance, as well.
The weather forecast for the region is on the improve, too, but it's advisable to check in directly with the resort if you're planning a trip down in the coming week.