Trek Session 29er
A few weeks ago the Santa Cruz Syndicate made waves when the entire team showed up at the first World Cup round aboard prototype 29er DH bikes. At the time we mentioned that other teams were rumoured to be heading down the same path, including Mondraker and Trek.
Well both rumours have proved correct as Danny Hart won the Fort William round of the British DH Series aboard a prototype Summun 29er and now Trek has released their new Session, available in both 27.5 and 29-inch versions. Trek's entry is noteworthy as they are the first company to deliver a production level 29er to the DH market—all of the others are prototype at this stage and not available to purchase.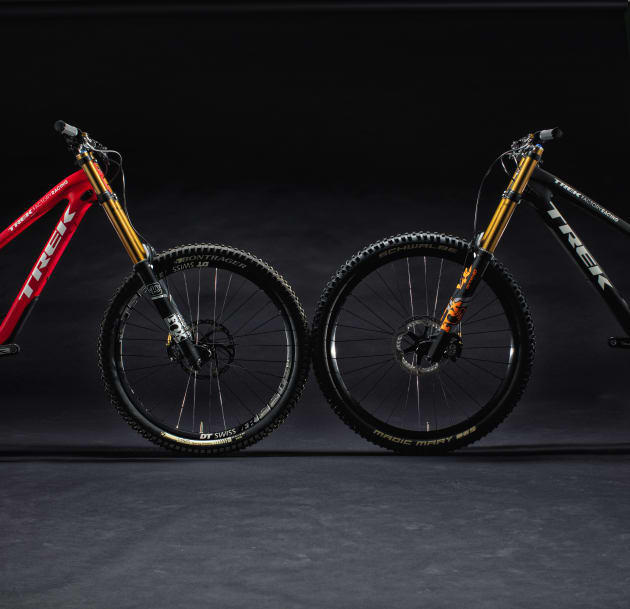 Both 27.5 and 29-inch Sessions are brand new bikes that feature new geometry and an updated frame. It's said to be both stiffer and lighter; this has been achieved by simplifying the suspension and moving to a fixed lower shock mount (just like the Trek Slash). While it can be fitted with a coil shock, the new Session comes fitted with and is designed around the Fox X2 air shock—something that makes the bike both lighter and easier to tune. 
Geometry wise the new Session is a little over half a degree slacker up front, 7mm lower at the bottom bracket and it retains the same 450mm chainstay length—not overly short for better stability. The biggest change is in the reach and front centre lengths; for example the reach on a large has grown from 425mm to 445mm. More length up front further increases stability on the steep stuff.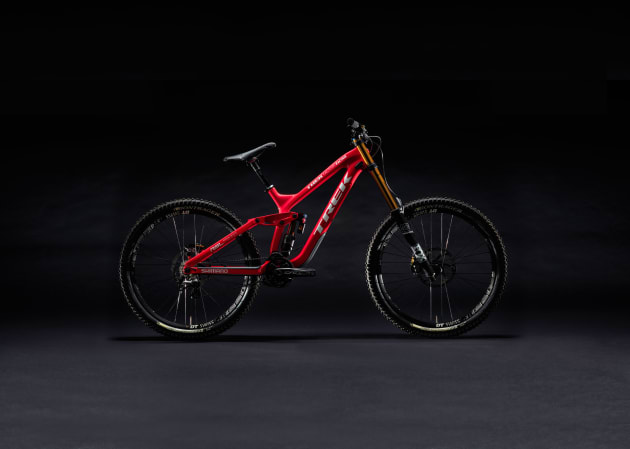 Both wheel sizes share very similar geometry overall and both come in a full range of sizes; from small through to extra large. The 29er has slightly longer chainstays (450mm versus 445mm) – something you'd expect given the wheel size and the 190mm of rear wheel travel. Surprisingly the 29er is even slacker up front that the 27.5 bike; Trek lists a 62.1-degree head angle on the 29er while the regular Session is 63-degrees flat (taken in the slackest setting). The geometry can be tweaked somewhat via the Mino Link and the off-set headset cups.
While Trek have long been big proponents of the 29er, the aren't pushing big wheels as the answer for everyone, in fact their own marketing material suggests they're only for 10% of the market. To this end, the Session 29 will only be offered as a frame and fork kit while the 27.5 version is offered as a complete bike.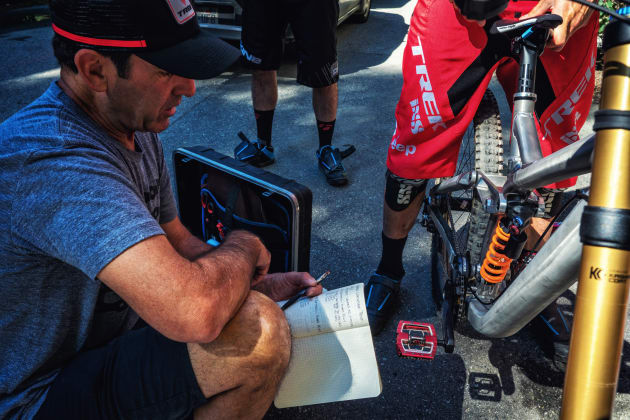 It's going to be interesting to watch the 29er DH phenomenon evolve. There's always plenty of scepticism when bike companies launch the next big thing, fuelled in part by the constant influx of new 'standards'; different axle sizes, bottom brackets and drivetrains.
In this case however, manufacturers don't appear to be in a huge hurry to release DH 29ers on the broader market and in Trek's case they even seem to be downplaying the practicality of these big new bikes. While a the riders from a number of top-flight world cup race teams are hopping aboard, we're not being told that the 27.5 DH bike is dead or redundant.
When it comes down to it, the downhill market is very small. While we all love to watch World Cup DH competition, the bikes aren't practical for most people. As a result, there really isn't much to be made from pushing every downhiller onto a 29er. While there's undoubtedly a scramble under way to provide a 29er option for pro-level race teams, this really isn't a big money spinner for the bike companies. It's a movement that will evolve steadily over time and we're keen to see how it plays out.