TRAIL TEST: Panaracer Driver 29er Pro Tyres
Panaracer tyres will be well known to readers who also do some gravel riding or racing, where Panaracer's GravelKings are an extremely popular and well-respected tyre. The Japanese brand hasn't been seen a lot in Australian mountain biking before, but will want to see this change with the offering of its new premium Driver 29er Pro cross-country tyres.
Panaracer says that the Driver 29er Pro was designed to be 'the lightest, fastest, multi-condition tyre available' and it hopes Australian cross-country riders and racers will agree.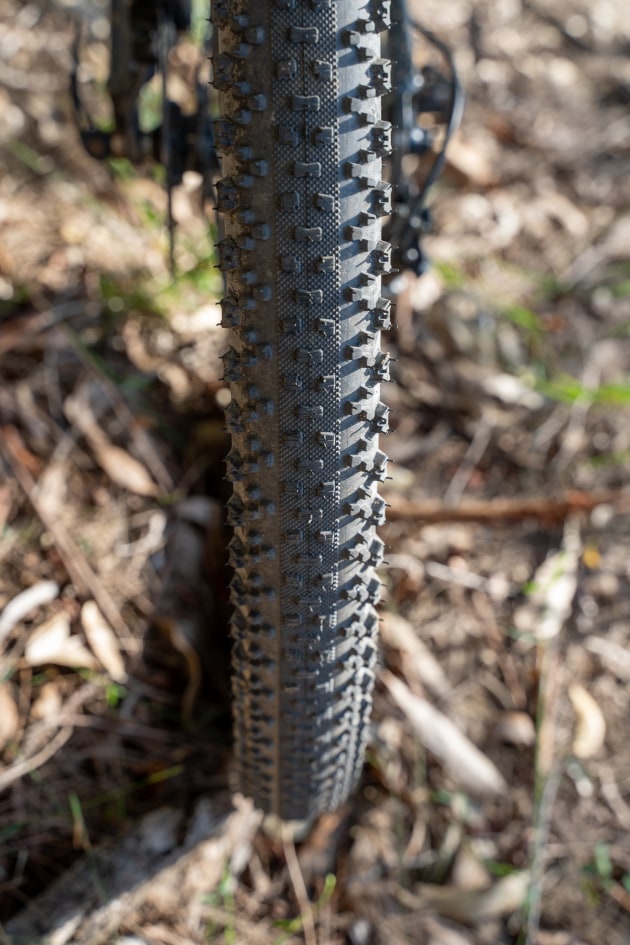 Panaracer is only offering the top end tyres in the range Down Under. These tyres proudly proclaim that they're 'made in Japan', with particular attention paid to the rubber technology developed by their engineers. 
The trick rubber compound is called ZSG (Zero Slip Grip), which Panaracer says enables the tyre to keep the same elasticity and durability through extreme temperature changes, a feature competing tyres don't offer. In other words, the tyres should give you the same levels of grip and performance whether you're riding in very cold conditions, very hot conditions or anything in between. It doesn't matter whether you are racing in the heat of Alice Springs or in the cool Victorian high country, your Panaracer tyres should perform consistently, at least in theory. The Driver 29er Pros feature three different versions of the rubber, with side knobs that are 'extremely soft', centre knobs that are 'super soft' and a 'base' casing which is, well, base.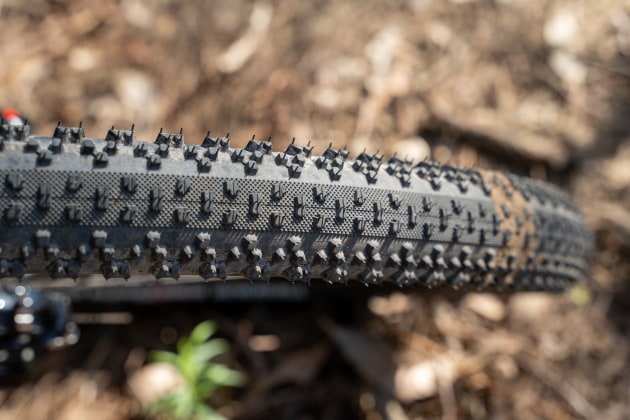 In keeping with their XC focus, the Driver 29er Pros are being offered in Australia only for 29" wheels and in either 2.2" or 2.4" widths. A single casing is on offer and it features Panaracer's 'Anti Snake Bite Chafer', which is a proprietary rubber strip next to the tyre's bead that supposedly reduces the chance of pinch flats by an average of 40 percent. A recommended retail price of $96 per tyre is in keeping with other premium cross-country tyre offerings on the market.
It's the 29x2.2" tyres that we have here on test. A claimed weight of 590g for the 2.2" tyre is very light, and in the Mountain Biking Australia test labs they pretty much met this claim, weighing in at an actual 600/610g. Looking at the tyres you can see why the weight is so low; they really are low profile and feature a fairly small bag size. They're also very rounded with minimalist tread depth / knob heights. I'd even go so far as to say that they look like a wide, heavy duty gravel tyre, which is perhaps not that surprising given Panaracer's strength and reputation in
that area.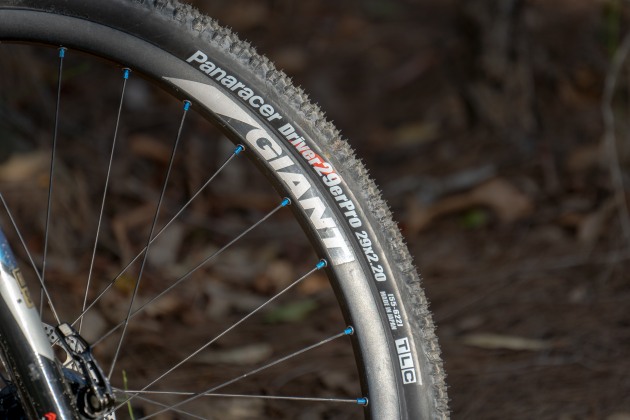 In keeping with Panaracer's own descriptions of the rubber compounds, the Driver 29er Pros feel very soft to the touch; more interestingly, they feel soft when you're riding. Not in the sense that they feel underinflated, but rather they have an incredibly supple feel under the bike. Almost like they're grasping the ground. Perhaps the tyre's fairly low profile, and the fact that they are a relatively skinny 2.2" width, contributed to that, but they certainly gave a lot of trail feel and I felt I had a very good picture of the amount of grip I had to play with.
So, how did they ride?
As you'd imagine looking at the tread pattern and depth, and with their minimal weight, these tyres are lightning fast on the straights and smoother climbs. They feel absolutely free of inertia or rolling resistance, and every pedal stroke translates to acceleration. On dry and dusty fire trails, without too much deep gravel or loose rock, they really fly along. It's not an exaggeration to say that the Driver 29er Pros give almost the same feeling of effortless speed on smooth surfaces that you get from a road bike. Cornering grip in those conditions is strong too, with the tyres clinging on and giving the rider confidence to really lean the bike over and carry speed.
On smooth, dry singletrack, the Driver 29er Pros also excel. Their light weight, grippiness and good communication of the available grip, allow the rider to make quick transitions from side to side, again allowing you to make progress that feels inertia-free.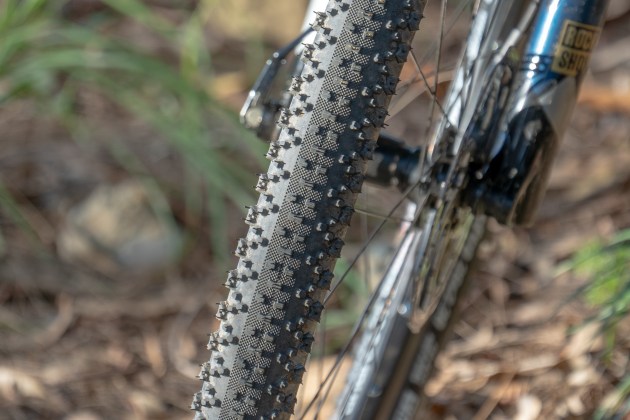 In the wet, you do soon find the limits of the tyre's less aggressive design brief. There just isn't enough tread depth to cut through and grip in sloppy conditions. The tightly spaced centre and side knobs will also accumulate mud quite readily. On wet sandstone – of which Sydney had rather a lot during our test period – the tyres went from grip to slip pretty quickly, requiring quite a bit of finesse on technical climbs where keeping the rear wheel weighted to find traction was even more important than usual.
Similarly, in rougher terrain at high speeds, the softness of the tyres and their low-profile requires some care. Running them tubed and, admittedly, probably a little too softly pressure-wise, I did manage to pinch-flat the rear when I got carried away flying down a very rocky descent.
None of that is so surprising, given the intended use of these tyres. The Panaracer Driver 29er Pros are not about smashing through rock gardens. Instead, they're about smashing times on cross-country courses, and that's really what they enable you to do. They're fast up, down, along the straights and around the corners, almost like they're giving you free speed. Flying along is what you'll do very readily on these tyres, which makes them a great choice for smoother cross-country racing and marathon or stage racing.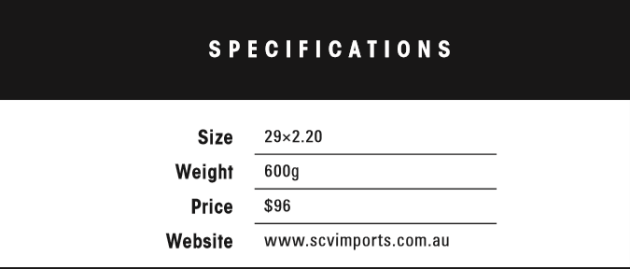 Ratings
Value: 8/10
Function: 8/10
Looks: 7/10
Overall: 8/10