Yeti drops new SB150 with radical geometry
'Strikingly similar to nothing' screams the marketing bumpf for Yeti's new big-travel enduro race bike – and they might well be right.
Replacing the SB5.5, the all new SB150 adheres to the on-trend rules of long travel 29er geometry; make it longer, make it lower and make it heaps slacker.
However, the SB150 really pushes those rules to the max.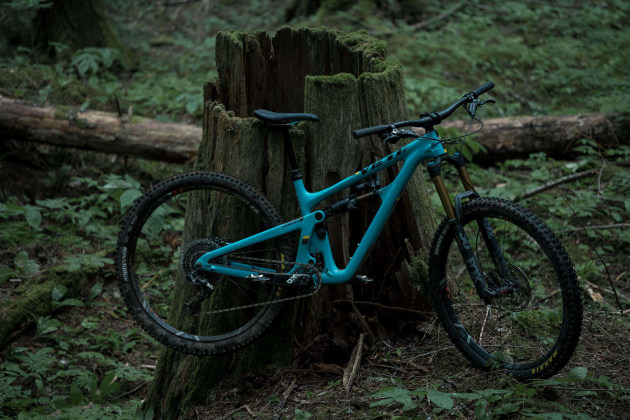 Want a shallower head angle on your all-mountain bike? The SB150 rakes things out to a staggering 64.5 degrees, and is coupled with a 44mm offset, 170mm fork.
Reach-wise, the SB150 adds about 40mm over its predecessor, combined with a super-steep seat tube angle of 77 degrees, which offsets that super-slack head tube. Yeti says these changes move the rider forward on the bike for better descending performance, while keeping the front wheel on the ground and the steering quick and nimble - surely a relative term with a sub-65-degree head angle - when climbing.
The SB150 retains Yeti's Switch Infinity linear translating pivot, which is well regarded for its anti-squat characteristics, while adding a wishbone shock extension to maximise standover (it can also take a Fox coil shock).
The use of the extender has allowed Yeti to create enough room in the front triangle for a full-size water bottle, which will be welcome news to riders looking for a quick spin. Other features include fully internal cable routing and a new lifetime frame warranty.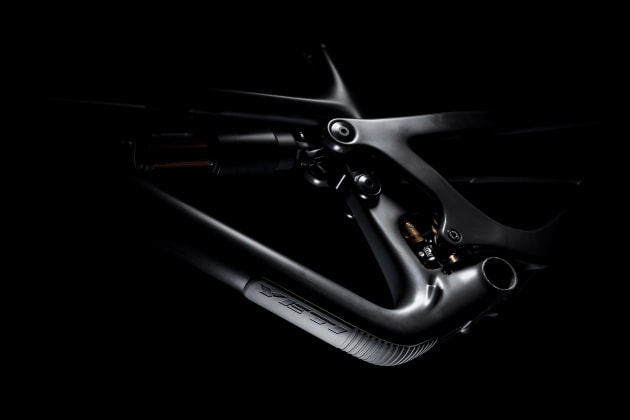 The SB150 is available in two frame layups, with the premium Turq frame coming in around 250g lighter than the cheaper C-Series frame. The T-Series frames will be available in GX Eagle, XX1 Eagle and X01 Eagle builds, while the C-Series will come as a GX build only. Australian pricing is as follows:
T-Series, frame only: $5,490
C-Series GX Eagle: $7,990
T-Series GX Eagle: $9,290
T-Series X01 Eagle: $11,490
T-Series XX1 Eagle: $12,590
Full build specs are available from www.rowneysports.com.au and www.yeticycles.com. We'll be lining up the Yeti SB150 for a full review in a future issue of Mountain Biking Australia.