Bluegrass Rogue Core Mip a gamechanger for enduro helmets
MET have unveiled their latest offering in the form of the Bluegrass Rogue Core Mip helmet with an emphasis placed on extended head coverage and brain protection system. 
Bluegrass, founded in 2008, is METs downhill and enduro arm with their products aimed towards those wishing to push their limits. 
Chock full of what Bluegrass describes as 'cutting-edge features', the Rogue Core Mip intends to give riders, be they racers or not, the full package.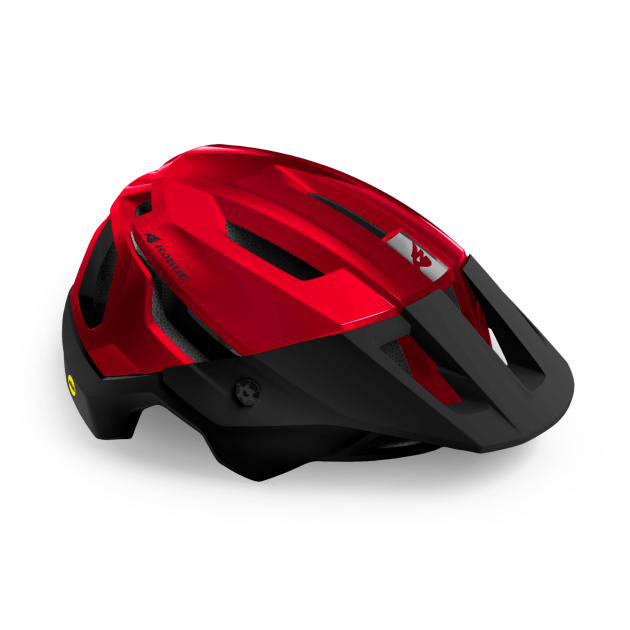 So, what exactly are these features? 
Extended head coverage to target the most sensitive areas of the head, back and temples. 

A flexible visor that focuses on protection rather than pure visibility. In the advent of a crash the visor will manage extra rotational forces transferred to the neck due to it's increased flexibility.  

Top of the line brain protection. In their own words, Bluegrass have developed a helmet that 'exceeds all the worldwide certifications and performs best at both linear and rotational impact thanks to its meticulously engineered EPS shell and the MIPS-C2® brain protection system attached inside the helmet.'

A comfortable fit thanks to the new Safe-T Heta retention system. A 360 degree head belt makes sure there are no pressure points on the skull. 

Constant airflow with 16 inlet and exhaust vents. Two vents placed under the visor reduce fog in sunglasses and keep the front pad dry. 

A special edge at the rear of the helmet to keep the goggle strap in place. Sunglasses are easily secured into two visor vents. 

A magnetic Fidlock buckle 
The Bluegrass Rogue Core MIPS will be available in Australia in October. For stockists and more info head to www.advancetraders.com.au. 
• Sizes: S (52-56cm) | M (56-58cm) | L (58-61cm) 
• Certifications: Certifications CE; AS/NZS; US