Lachlan Morton, a roadie with a dirty future
Pics: Jered Gruber and Ashley Gruber
The once deeply entwined souls and spirits of fat and skinny tyres parted ways in a bitter divorce many years ago. And then a few years back came their illegitimate love child – the gravel bike, which has made sweet tracks towards once again finding common ground between the disciples of the dirt and radical roadies.
Road cycling is a sport that is often chokingly constrained by a strangely alluring tradition, which is often rebelled against and then re-discovered and appreciated in the same way that a fine cognac and a classic Marlon Brando can be.
In the past couple of years pro road cycling has been forced to fly somewhat in the face of its traditions, with a number of former mountain bike racers (including Cadel Evans and Adam Hansen) taking a strong grip on the podiums of the great races. More recently we've seen a new crossbreed of roadie (Van der Poel, Sagan), riders who can simultaneously mix up the disciplines, and dominate fat and thin storybooks.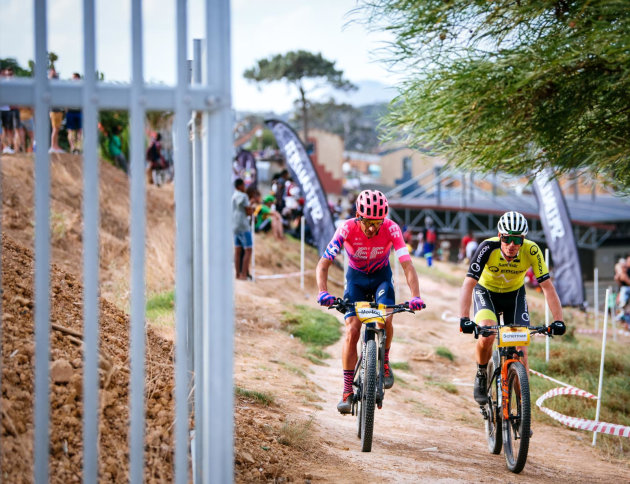 And now there's Lachlan Morton, an Aussie World Tour road racer whose very soul and core values lie in mixing things up and stirring in adventure, an inspiration truly befitting of our current times.
In fact, Lachlan is very much a glimpse at how professional cycling could look in the unpredictable years that lie ahead.
Steve Thomas: You rode and took third place in the 2019 Leadville 100 (a classic US endurance MTB race) as your first MTB race, and with very little mountain biking experience, can you tell us how you adapted?
Lachlan Morton: I didn't grow up with mountain biking. I didn't really start until I came here to Colorado, and then only really in the last few years.
It was always something I only did for my own enjoyment; I never tried to go fast. I always knew about Leadville, and I think it's really interesting because it's halfway between a roadies course and a mountain bikers course. There's enough in there that as a roadie you're uncomfortable, and enough in there so that you can hurt mountain bikers.
After that, yeah – I decided that this was something I wanted to do more of, and to get good at.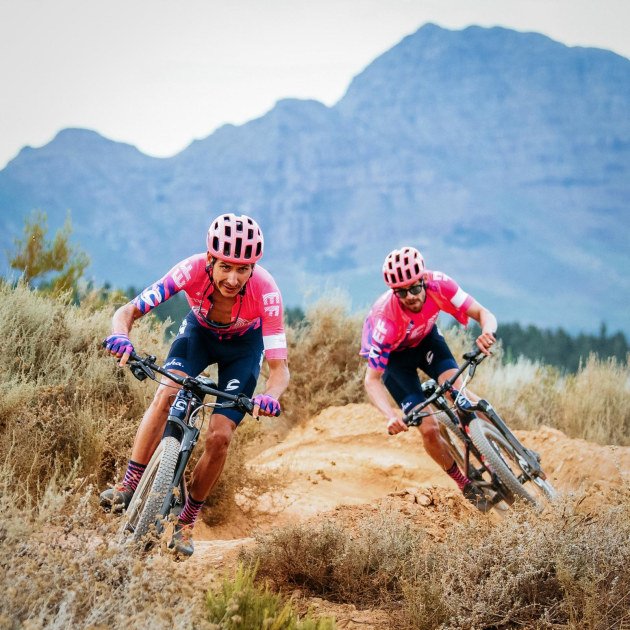 ST: You went straight from Leadville to race the Tour of Utah, a (a major road stage race which you've won in the past, and won a stage this year) and despite the "Leadville" legs you won a stage?
LM: The GBDuro (endurance bike packing race) had only finished a month before, so I was on a juggling act, and didn't really know where I was at physically, but I was enjoying that challenge.
Basically, we finished Leadville, stayed overnight to do the presentation the next morning and then drove straight to Utah. We slept that night and then started the race the next day.
For the first 3-4 days I definitely struggled a little bit; but I also hadn't really raced my road bike in around 2.5 months. Just the little things, like going 60kph in a bunch, and quick reactions and changes of pace; it took a while to get used to it again, and then it clicked again.
If you were going to win Leadville and Utah, I think it'd be hard. Riding hard on a mountain bike, mile for mile, when compared to a road bike – there's just no comparison.
Straight after Utah I went and rode the Colorado Trail (MTB bike packing), which is 700km. On paper, yeah, I though I'd knock that off easily enough. Hah, I've never been so destroyed in my life. I took an absolute beating on that route. You really have to respect how much mountain bike racing and riding beats you up.
I did four days, and there was about 12 hours of hiking, even with a dual suspension bike. I would take a bigger bike next time; there's some real shit in there.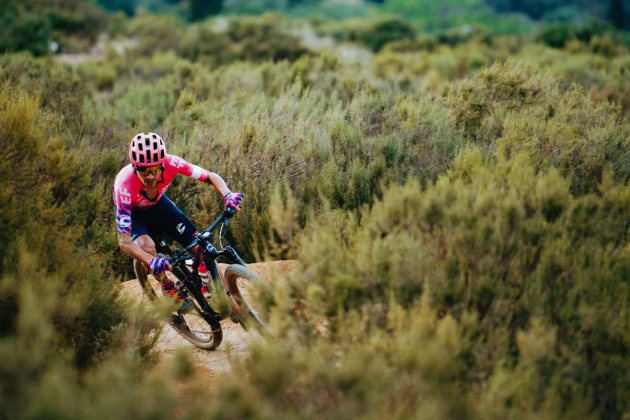 ST: How do you mirror your road and gravel positions on your mountain bike?
LM: I tried to set them up the same, but they're so different. You need to ride shorter stems and wider bars to get them to work the way they're supposed to, which was a real learning curve for me. I slowly dialled in my MTB position to where I'm now using the new Scalpel and a dropper post. My MTB position is now quite different to my road position. I really like the variety.
Here I have my road bike, my mountain bike, and I ride my fixed wheel on the road – plus my gravel bike. I ride them all within a week. I wake up and ride whichever, depending on how I feel.
Some day's I can't imagine going out for six hours on my road bike, and so I jump on the mountain bike and hit some trails. 
More often than not I'll end up spending six hours on my mountain bike. I just enjoy that variation; it feels so new. That really helps with the positional element and getting used to the different positions.
If I didn't jump on my mountain bike for two months it would take a few days to get used to it, remembering that this tyre doesn't grip, and that I need to use the edge of that tyre and so on.
ST: You went to the Cape Epic earlier this year, which was pulled at the last minute – can you tell us about that?
LM: I was kind of waiting in the week before, for an announcement. Our team are very proactive, and pulled the team early from the majority of races. Being a travel company I guess they're well informed, and I had the confidence that if they were willing to send us that that they felt it was safe enough.
Amongst the staff we had a conversation. The worse case scenario was that potentially we'd be stuck in South Africa for a couple of months. We were so excited about the event, and I was willing to do that, and I'd still go with that (think what you will).
Looking at what we now know it was close. It was called off and we were out of there; it was like "holy shit we're about to spend 35 hours on planes to get home", and in the middle of this, so I was surprised it went as far as it did. You can't hide the disappointment, as it's such a big bucket list race for me. So much work went into getting us there, but it will come back, and we'll go and do it.
It's such a strange thing when there's such a massive global event going on, but ultimately you still have these small and insignificant things that you still run your life by. All of your perspectives get really warped in sport, I think.
The atmosphere was like nothing was happening, which was quite strange – the big elephant in the room. 
At the race press conference they were taking safety measures, but we were going to events where people were still trying to shake your hand. It was like, come on.
We were all quite removed from it until flying home, and then we realised this was really serious. There was a short time when I though I might not be able to get back, because I'm not a US citizen. Luckily I was coming from South Africa and not Europe.
I had no quarantine enforced on me, but as I'd spent two days on planes, the chances that I hadn't come into contact with someone with the virus were so slim, so I stayed home, and rode alone.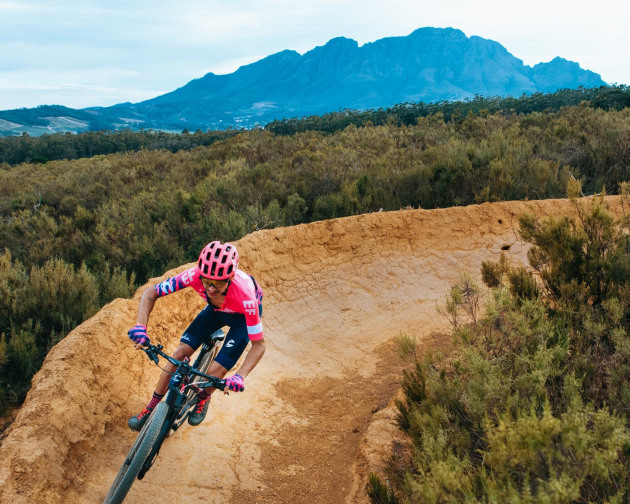 ST: Largely thanks to YouTube and the internet it's now possible to make a living as a bike rider without having to be a pro racer, but so few riders are tuned into this potential?
LM: I think that road cycling is a very small world. It's a very easy world to enter and not come out of for 20 years, and in that time, the way you look at everything is so warped, and it's hard to see other things.
Things have changed; like there's a route not far from here that I could drive to and not have any contact with anyone. I could just have my dad support me, and get my brother to film it, and put that out to the world – all with only coming into contact with them. 
You couldn't to that 5-10 years ago, in many ways it's exciting. Who knows, this could force the shift quicker than anyone anticipated. But, personally, you don't want that shift so fast that it impacts on the people that rely on the current structures for their livelihood.
You can speculate forever, but the reality is that I think we're all going to have to wait a few months to see what happens.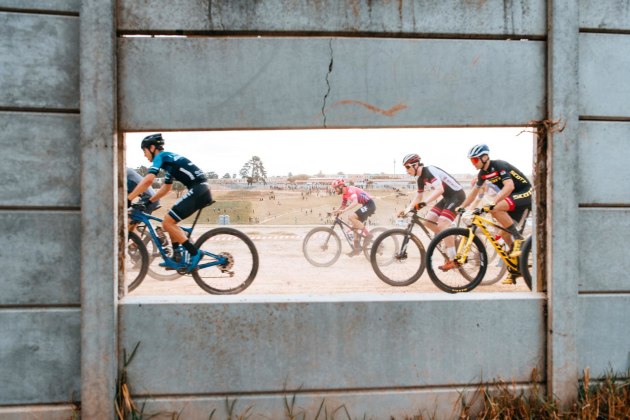 ST: If you could put together your ideal schedule what would be on it?
LM: The Tour Divide is one that really captures my imagination, and I really want to do the Silk Road Mountain Race, and the Race to the Rock. 
I also really want to ride the Tour de France. People are often surprised by this; but for me, that's still the reason I fell in love with cycling. I've never been able to do it, and I really want it.
I'd love to be able to combine the Tour de France with a year of doing other big stuff, if that shakes out. Cape Epic is obviously still un-done – I'd love to go and do the event justice (not trying to win), to be properly prepared, just to see where that gets me, and Alex (Howes) is really passionate about that too.
It's a crazy wormhole to go down, when you realise just how many great events are out there. I'd really like to be jumping into new events consistently; like gravel racing, ultra racing. I'd love to see more endurance mountain bike racing too. I also really want to go back and do the Colorado Trail properly; that's something that really bugs me.