Late mountain biker Jordie Lunn to have bike park named after him
The late Jordie Lunn's name will adorn a new bike park on Vancouver Island, inspiring the next generation of pro riders. 
The City of Langford announced last week that the new development will be named in honour of the 36-year old, who sadly died in October last year after a trail riding accident in Mexico. 
The Jordie Lunn Bike Park will be situated in Langford and will feature a three kilometre-long cyclocross course as well as an international level pump track, catering for a mix of skill levels.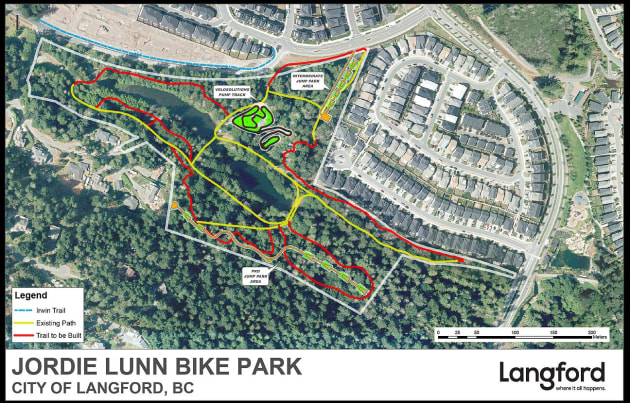 A statement from the Lunn family said they hoped the park would become a hub for local youth. 
"We trust the community will embrace this idea," the statement read. 
"Our commitment is to provide a legacy in Jordie's name for children and youth to be safe, active and enjoy building their biking skills in multiple disciplines of cycling." 
A statement from the City of Langford noted Lunn's commitment to local trails. 
"Lunn shared his passion for the sport with kids as a coach and with his neighbourhood, by building bike parks and coaching camps/clinics. 
"He built several mountain and dirt-biking trails around Vancouver Island with his family and friends, including the downhill trails and dirt jump park at the Westin Bear Mountain Resort." 
The park is scheduled to open later this year. For more information you can check out the website here.