Mogo Trail Hub set to lead regeneration after bushfire devastation
Renowned mountain bike trail builders Dirt Art have been tasked with designing the new Mogo Adventure Trail Hub.
The Hub, announced last year, has officially entered its second stage with the appointment of Dirt Art. The trail building company has been responsible for the likes of the Illawarra Escarpment Mountain Bike project and the George Town MTB Project in Tasmania. 
The development couldn't come at a more prudent time for Mogo with the township and broader South Coast region decimated by the recent bushfire crisis. 
Eurobodalla Shire Council's director of planning, Lindsay Usher, said the delivery of MTB trails would be a vital part of regenerating the region. 
"Mogo was devastated in the bushfires. The Adventure Trail Hub will be an important part of the recovery process for the village and for growing Eurobodalla's visitor economy," he said. 
"Now, with undergrowth burnt away allowing clear sightlines, it'll be easier to identify the best routes to ensure the best possible trail network."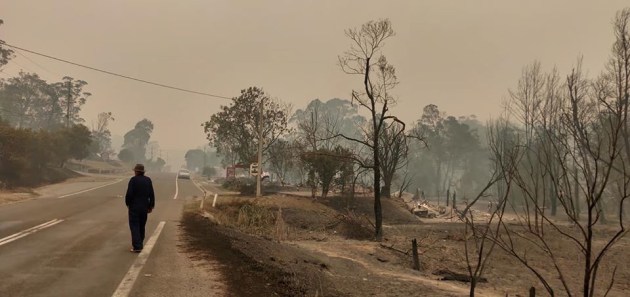 Image courtesy: Mogo Nursery
His sentiments were echoed by Dirt Art managing director Simon French. 
"You can expect a forward-looking plan with new trails for local riders and a number of high-quality trail experiences to attract visiting riders to Mogo," French said. 
Dirt Art have made a name for themselves in their 12 years of existence, being involved in the construction of famous projects such as the Thredbo Valley Track and Maydena in Tasmania. 
They will now turn their attention to delivering a detailed plan for a trail network around Mogo village, Deep Creek Dam and surrounding areas.
Attracting visitors as well as MTB events will be front of mind for the project as it looks to help Mogo's revitalisation with plans set to be revealed over the coming weeks.

You can learn more at the Eurobodalla Shire Council's website.