Trail crews check out Wollongong
The team behind Maydena and Thredbo, Dirt Art, is reportedly on-site in the southern NSW city of Wollongong to recce what the company is calling its 'biggest trail design projects ever.'
A trail network that would make the region's highest peak, Mt Keira, its centrepiece has long been discussed, but ownership wrangles between various stakeholders including BlueScope Steel, Sydney Water and National Parks and Wildlife Service (NPWS), have prevented any meaningful decisions from being made.
The area is littered with bushwalking trails as well as a network of mountain bike trails that are technically illegal; however; an authoritarian blind eye has long been turned towards the network, while NPWS has relented in recent years to allow the use of mountain bikes on fire roads.
Mt Keira is managed by the NPWS.
At least two Dirt Art crews have been spied on the slopes of Mt Keira this week, following a flying visit  from company founder Simon French last year. While no building equipment is in evidence, a post of Dirt Art's Facebook page alludes to the commencement of a large scale trail design project, which would involve terrain assessment and distance measurements.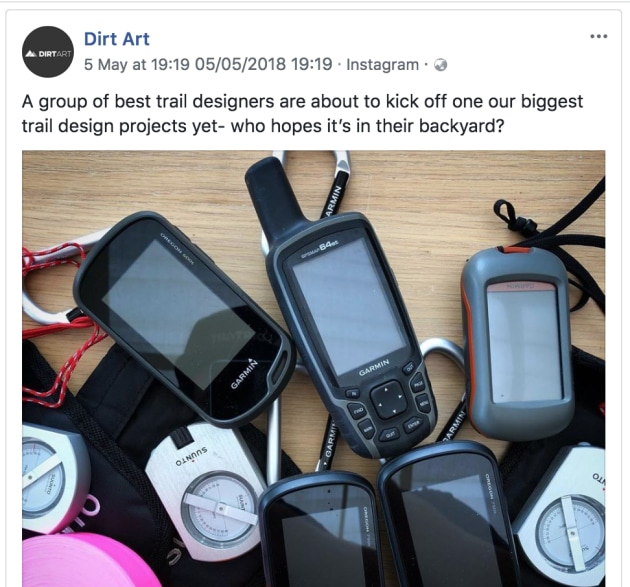 MBA has reached out to Dirt Art for a comment.
A large trail network located 70km south of the Sydney CBD would be a boon for a state that lags behind when it comes to park and trail centre facilities, as well as provide a boost for Illawarra tourism. 
Dirt Art is behind the Maydena Bike Park, which Enduro World Series champion Sam Hill recently called "an awesome place to have in Australia", as well as trail networks in various regional centres.