'As epic as possible': New 35 km MTB hub opens across the ditch
New Zealand's South Island will have another reason for mountain bikers to visit with the opening of new trails near Wanaka. 
'Bike Glendhu' will feature 35 km of trails, covering 1000 hectares on Glendhu Station, a 13-minute drive from Wanaka. That's not all with an additional 15 km to be built in the near future. 
Bike Glendhu managing director Charlie Cochrane said the trails were a long time coming.
"We're beyond delighted to finally be able to share our vision and work with the people of Wanaka and visitors to the region," Cochrane told Australasian Leisure Management.
"Our amazing trail crews have spent 12 months working tirelessly to build our network. They're all riders themselves, so every turn, every berm, every jump, dynamic downhill and honest climb has been designed and crafted to be as epic as possible." 
In keeping with New Zealand government's commitment to sustainability, Bike Glendhu has been developed with the environment in mind as well as residents. 
"The trails have been built as sympathetically as possible to the natural topography, all the buildings are positioned sensitively within the landscape and we've made sustainability a major focus of the project," Cochrane added. 
John McRae, a third-generation farmer at Glendhu Station echoed that sentiment, noting the importance of the trails blending into the landscape.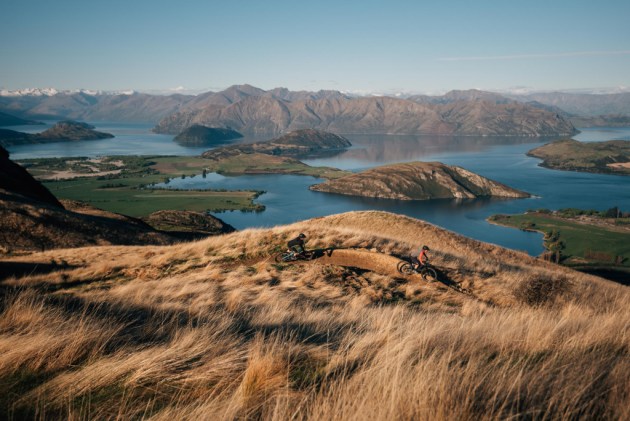 Image: Jay French
"We are custodians of this land and it means so much to my family," McRae explained.
"So, we're proud to be involved in a venture that is sustainable and sympathetic, while also diversifying income streams and providing something spectacular for the community and visitors." 
Bike Glendhu will be open for 10 months a year and will feature a community hub for riders to hire bikes, have a coffee and interact.