CLUB CHAT: Manning-Great Lakes Tip Riders MTB Club
The Manning-Great Lakes Tip Riders MTB Club. It's a bit of a mouthful and a great introduction to what is a very vibrant mountain biking community. Based on the NSW mid-north coast near Taree, the Tip Riders are a unique club with a quirky personality and fun atmosphere. But late last year the club lost everything as bushfires tore through the Kiwarrak State Forest, wiping out the MTB park they call home.
We sat down with club committee member Paul Bennett to find out where the Tip Riders are at.
MBA: So give us a bit of background on the club. Do you run any events?
PB: Our biggest event of the year is the PBM Hard Rock, a six-hour race which is run every August and this year was supposed to be its fourth year and it's obviously a bit up in the air about whether it will go ahead. So that's the biggest club race of the year, it gets between 200-250 riders. We also have various small club events throughout the year and Rocky Trail have been here a few times running their enduro events.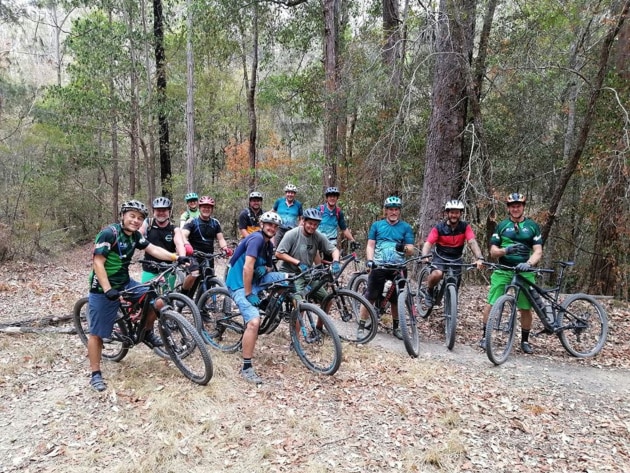 MBA: The bushfires devastated many parts of the country last summer, what happened to your trails?
PB: We were part of what you could call the first wave of fires. Our forest burnt completely, so the whole Kiwarrak State Forest that the [MTB] park is located in. So that was in November when that happened and so the Forest has actually been shut and hasn't reopened yet and that includes the mountain bike park as well.
The Forest is state run but the club has an occupation permit for our trails. So although we haven't been allowed back in to ride yet about a month ago, Forestry did let the club go in just to fix the trails or at least start working on them to clear them up. So we have had limited access.
MBA: That's devastating, what was the damage like once you were allowed back in?
PB: We estimate that probably about 70% of the wooden structures out there burned. A lot of the ones that survived were ones that we'd rebuilt recently out of fresh hardwood so we lost a lot of the older structures. Lots and lots of bridges, something like 65 bridges need to be replaced. So that was the bulk of the structural damage. We lost a few jumps and berms and things that had logs built into the back of them so the jumps and berms collapsed. And the flip side is once the fires went through all the burnt trees started coming down afterwards so the trails were a complete mess.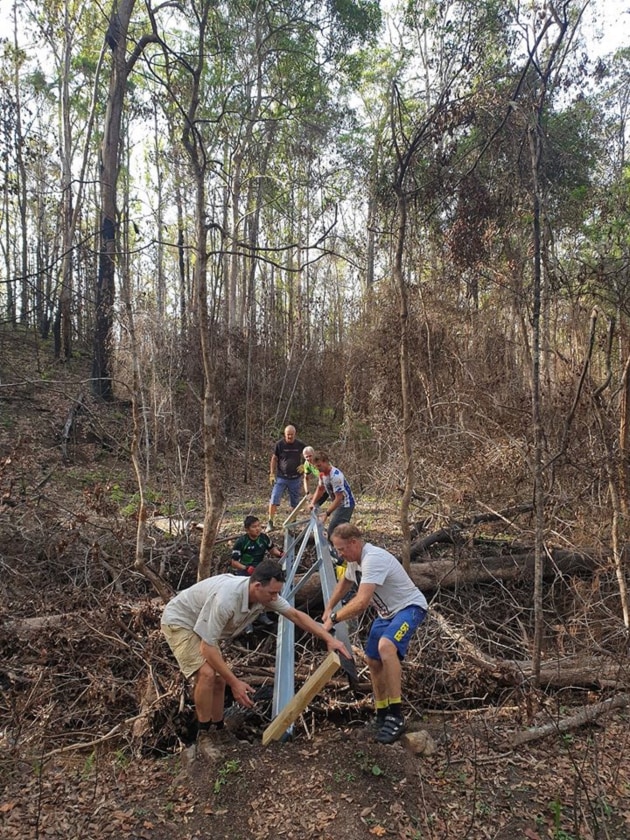 MBA: Seems like there's a hell of a lot of work to do. What's the plan?
PB: The club has been going out there since we got permission from the state Forest so small crews have been going out every week mostly, clearing trails. There's a couple of retired guys doing all the bridges and so I think they've rebuilt about 20 of them now. We've managed to get a whole bunch of steel supplies to rebuild bridges so they don't burn again and a local business is supplying some stainless steel for various rebuilding which is great. So basically, the club's focus at the moment is getting all of those structural things done. We've done a bit of clearing as well but because we can't ride out there, you clear a trail and three weeks later it's a mess again because no one is riding it to keep it clear. With 70km of trail it's hard to maintain it all.
MBA: The club seems to have just gotten on with it, how hard has it been dealing with the loss of the park?
PB: For us as a club the hardest thing has been how long the Forest has been shut for. Forestry can't give us an exact date when it will reopen there are just so many variables in regards to safety and ecological damage so it's hard not being able to tell anyone.
If you live in and around Taree, then the Manning Great Lakes Tip Riders are your local! You can head to www.tipriders.com for more info on how to get involved. Make sure you check out their vibrant Facebook page as well at www.facebook.com/MGLTippies/ .