TRAIL TEST: Twofish Quick Cage
Going long distance on your MTB invariably means ensuring you have all the essentials – tools, spare tube, tyre levers, etc. – but the most essential is plenty of water. You can, of course, lug it all in a hydration pack but a lot of us still prefer (when and where possible) to keep water bottles on the frame. However, not all bikes have provision for anything more than one set of bottle cage eyelets built on the frame. 
Enter Twofish, and its Quick Cage range, designed to allow for quick fitment – and removal – of additional bottle cages (and thus water) when you need more than 600-750ml that you find in your single water bottle.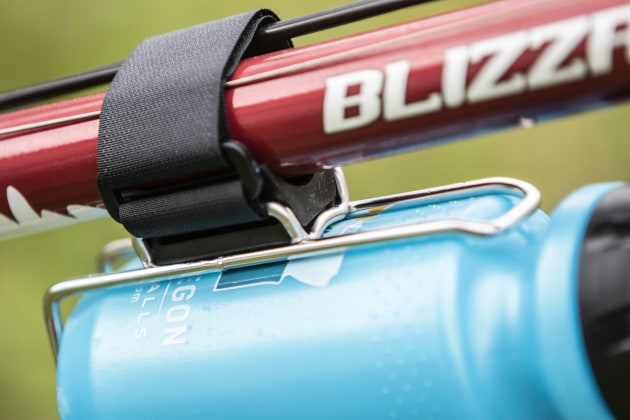 The Quick Cage uses one (or, for the larger capacity bottles, two) rubber pad/mount, which is secured to your bike's frame via Velcro straps. We tested the standard size Quick Cage (in stainless steel), that will fit 600ml water bottles as well as the big-bopper 64-ounce (just under 2L, at 1890ml) version. 
In both cases, fitment was a total breeze. The mount uses a soft-ish, pliable rubber to ensure it can spread out if need be to fit slightly wider than standard bike tubing, without marking the paint and while also offering bottle/cage security, i.e., terrain vibration transferred through the frame doesn't cause the cage to move up or down.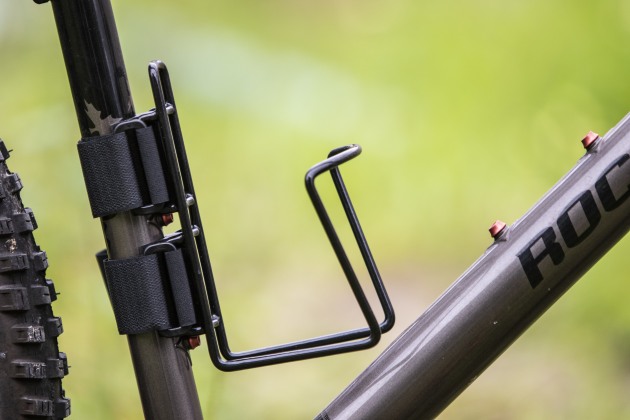 During testing I had – at various times – one, two or even three water bottles inside the frame of one of my hardtail MTBs. The larger 64-ounce Quick Cage, with its dual Velcro buckles, was the most impressive; a full water bottle weighs close to 2kg in that size and even over rougher terrain, cage movement was minimal. The fact these can be removed so quickly, too, and there is minimal chance of any malfunction, owing to their simple and strong design, is another positive.
As well as these, Twofish also offers a Quick Cage Adapter, which allows you to fit any bottle cage you wish to the mount (via two screws that attach to a metal plate affixed to the adaptor's mount), which is handy, too.
Overall the Twofish Quick Cage offers a simple and very effective way of adding hydration to your bike if and when you need it, and it is that versatility (take on, take off) that is where much of its appeal comes from. Worth checking out!
Ratings
Value: 8/10
Function: 9/10
Looks: 8/10
Overall: 8/10