Tenders open for epic NT mountain bike trail
The much-anticipated 200km Red Centre Adventure Ride trail has taken another step forward with the news that the Northern Territory Government has released the first design tenders.
The $12m trail will link the Alice Springs Desert Park to Glen Helen in Tjoritja/West MacDonnell National Park, showcasing breathtaking natural features and sites of the West MacDonnell Ranges that are currently inaccessible for mountain bike riding.
The NT Government has opened tenders to design the trail itself, as well as overnight 'high-end luxury camps' along the trail.
"The Red Centre Adventure Ride will be Australia's best outback multi-day ride which will help increase tourist numbers and that means more jobs," said NT Minister for Tourism and Culture Lauren Moss
"The new trails open up opportunities for tourism operators to offer high-end, fully-supported or self-guided tours and the new purpose-built campgrounds will give riders the chance to sleep under the outback stars in the iconic West MacDonnell Ranges."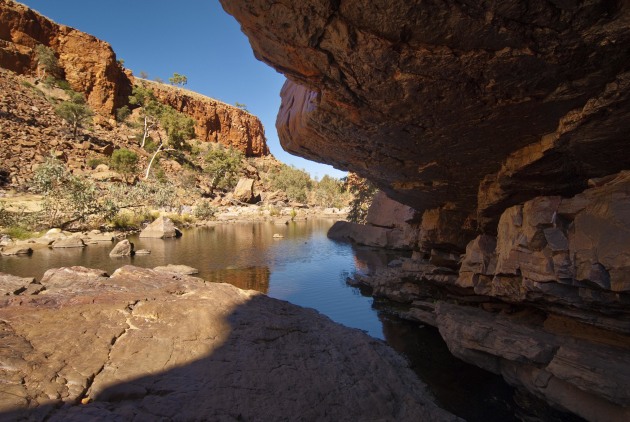 Ormiston Gorge in the West Macdonnell Ranges
The trail might provide epic views, but don't expect epic technical features: the trail design and build will be done to the IMBA easy/green circle standard. Even so, the proposed trail is still exciting for mountain bikers, expanding the already extensive trail network in the Red Centre. Indeed, it's likely to make Alice Springs the next 'must-visit' destination for Australian mountain bikers.
All works are being done in consultation with traditional owners, the Central Land Council and the Aboriginal Areas Protection Authority (AAPA). Tenders close on 28 September.
For more on the exciting trail developments taking place in the Northern Territory, as well as a look at mountain biking in Alice Springs, check out the next issue of Mountain Biking Australia, on sale in October.