Kosciuszko National Park gets $9.8m for new trails
Australia's tallest mountain is set to score additional mountain bike terrain, thanks in part to a state government program that's chipped in almost $10 million for a new trail network.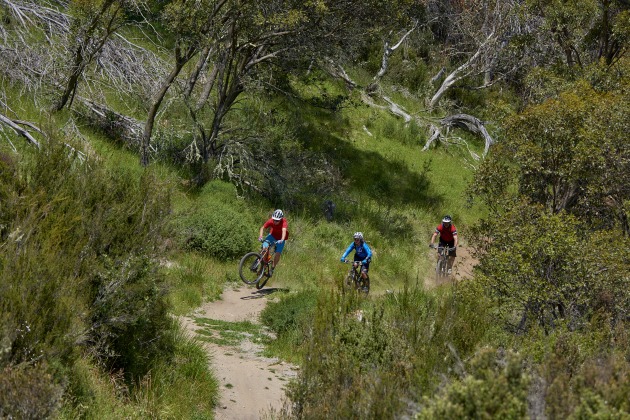 Deputy Premier, Minister for Regional NSW and Member for Monaro John Barilaro, and Minister for the Environment Gabrielle Upton, have announced a multi-million dollar funding boost for the Kosciuszko National Park that includes plans to add to the park's trail network.
Secured through the NSW Government's Regional Growth Environment and Tourism Fund, the work on the trails is expected to create a combined 139 full-time jobs in the region over the course of their construction.
Mick Pettitt, Director of the Southern Ranges Branch of the NSW National Parks and Wildlife Service, said $9.8 million will see the cross country-style Thredbo Valley Track extended by 21km, and it will be constructed using International Mountain Bike Association Guidelines.
"Once complete, the Thredbo Valley Track will be more than 61km long, allowing for hiking and mountain biking all the way from Dead Horse Gap to Jindabyne," Mr Pettitt said.
The first stage of the Thredbo Valley Track extension will connect Lake Crackenback to trails in and around Jindabyne. The second stage will connect Thredbo to the Dead Horse Gap area, as well as the existing trail network that continues on into the 53km one-way Pilot Wilderness ride ride from Cascade Hut to Barry Way.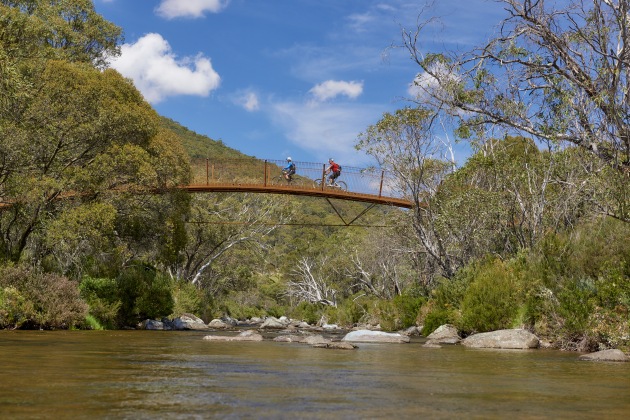 Work on the Thredbo Valley Track project is expected to commence by October 2018 with work on the Snowies Iconic Walk expected to commence in early 2019. With no work able to take place during winter, the first stage of the Thredbo Valley Track Extension is expected to open in 2019, with the final stage to be completed in 2020.