Tathra fires devastate trail network
The tiny coastal town of Tathra, on the south coast of NSW, made national headlines yesterday, after a devastating bushfire destroyed dozens of homes and businesses in the township. No injuries or deaths were reported as of late Sunday evening, which is good news.
Sadly, the bushfire has also at least partially destroyed one of the best trail networks anywhere on the eastern seaboard.
What's more, MBA was actually in Tathra that weekend, leaving less than an hour before the fire hit the village.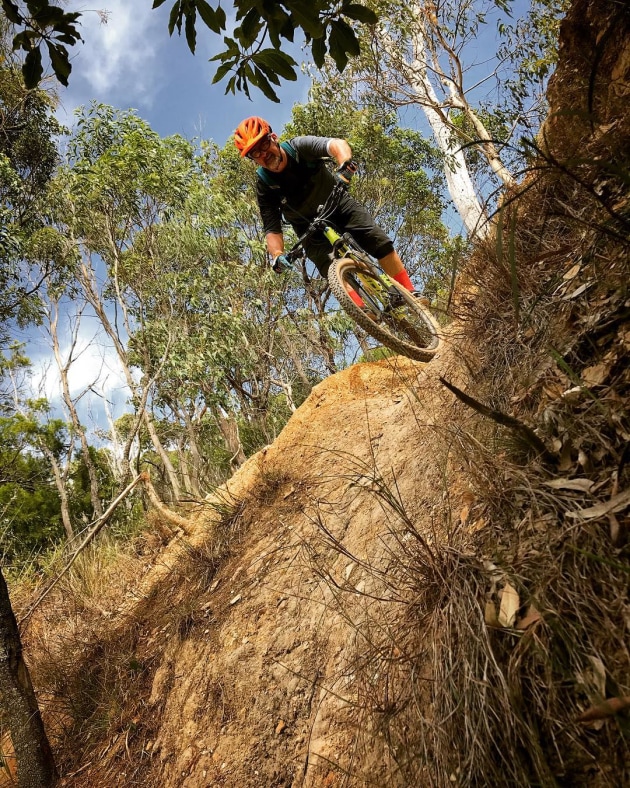 Tathra's Anchors Away trail on Sunday. The trail was one of many in the line of the fire front.
Built by a volunteer workforce from the local community over the last fifteen years, the network- which we raved about a couple of years ago - boasted more than 70km of trails over two distinct areas, but it appears as if the fires have torn through the forest right behind the town, which was home to more than 30km of the network's oldest trails.
The fire itself was not contained as of late Sunday night, and is expected to burn for a couple of days yet.
A map of the fire fronts surrounding the town
Matt Reeves, from the Illawarra Rural Fire Service, told local residents that the fire had behaved "extremely erratically," with spot fires caused by burning embers doing most of the damage to the town.
"This isn't a big fire so far as the amount of landscape being consumed, but it is a complex fire, in relation to communites invloced and the number of properties and residences in the path of the fire," he said. 
The fire changed direction after a southerly wind change, which further impacted the small village that's home to around 1500 people.
"We don't have one solid continous edge of fire, we have fire that is spread out and sporadic," said Matt. "We're dealing with multiple fires at multiple properties."
We're shocked and very upset that a lot of very nice people have lost their homes and livelihoods, and it's a very odd feeling to know that we were among the last people to ride the trails before the fire front hit - our last ride took us out on the trails only hours before the firestorm hit.
A video shot by Robbo a couple of years ago
But if we know anything about this plucky little town, it'll be back, bigger and better than ever.