Up close with Sam Hill's EWS bike
Walking the halls of bike industry shows can reveal the darndest things. Take, for example, this Nukeproof Mega that we spotted at the recent Monza Imports trade event in Melbourne. Monza brings in many tasty bike brands, including Cannondale, GT, Fox and Alpinestars apparel and SRAM goodies, and it's this connection that sees one of Sam's own rigs on display.
The logistics of living in Western Australia and competing at Enduro World Series events around the world dictates a different approach for Sam and his Chain Reaction Cycles/Mavic team. For example, instead of travelling the world with a bike box under his arm, Sam has at his disposal a replica of his Mega 275c race bike, while his EWS-slaying rig remains in the hands of his Ontario, Canada-based mechanic and long-time buddy Jacy Shuminak.
The practice bike - on loan to Monza - is almost a dead ringer for the bike that Sam is riding so well in EWS this year, so let's dive in and have a look.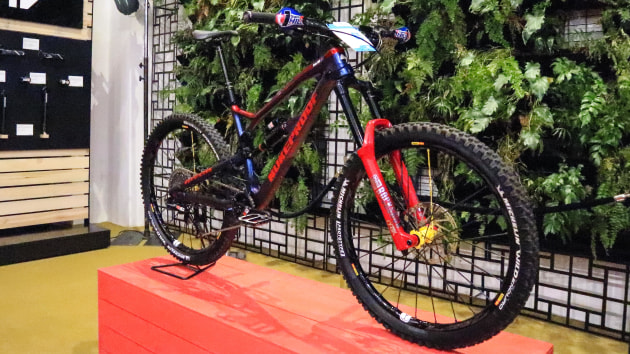 Sam runs the carbon front-ended Nukeproof Mega 275c in a medium size, with 165mm of rear travel from a Rock Shox Super Deluxe air shock. He doesn't muck around with set-up too much from round to round, either. The 2018 colour scheme is - no joke - blueberry inspired.
No water bottle mounts, either - Sam shoves a bottle in what we'd bet good money on is a pair of Specialized SWAT bibs under his CRC kit.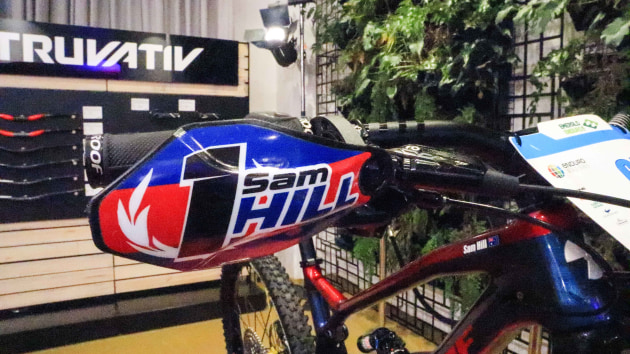 AVS hand guards are a trademark part of Sam's bikes, and are designed and made in France. It's a one-percenter thing; the guards look after your hands and can help to prevent a brake lever getting broken off in a crash.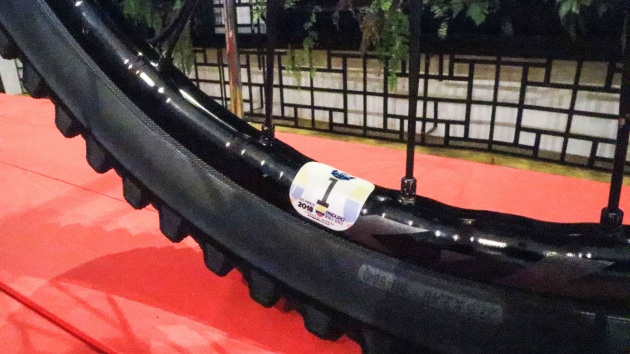 Frames and wheels are marked at the beginning of an EWS weekend, and the racer needs to finish the event with the same stuff he started with. Tyres and other parts are free to change, but the big bits need to remain.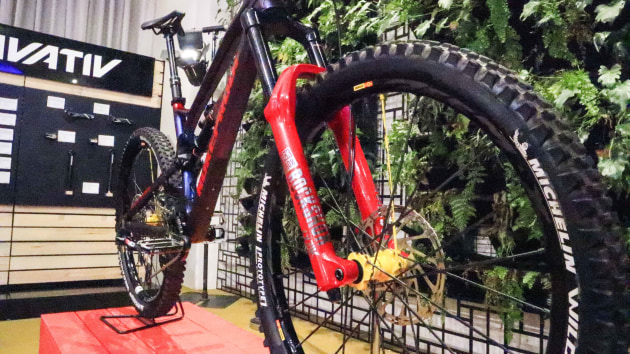 Rock Shox provides the 170mm Lyric RCT3 in Blackbox red, while team sponno Mavic kicks in with the alloy Deemax Pro wheels. No carbon? You'll actually find very few carbon rims in the EWS field; you might be able to beat a bent alloy back into shape in the heat of battle, but carbon rims don't bend... they break.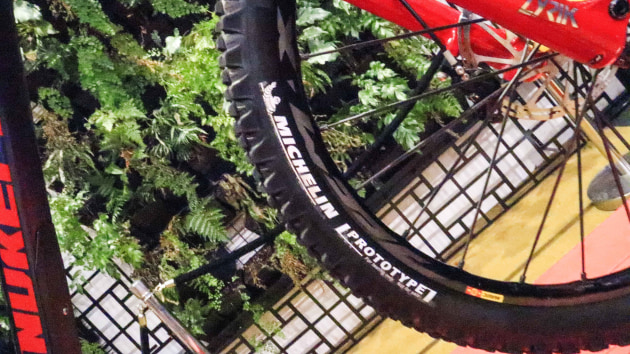 Tyre behemoth Michelin is quietly amassing its forces to regain a presence in the mountain bike arena. Sam currently runs the reborn (and yet to be released) DH22 tyre on his real bike, and prototype versions adorn his practice rig.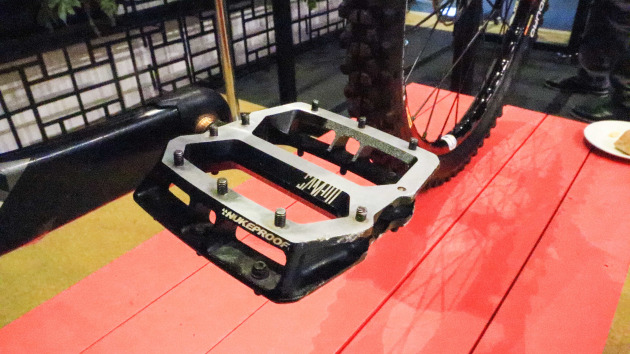 Flat pedals win medals... Sam uses signature Nukeproof Horizon Ti pedals with full-length pins and signature Five-Ten shoes.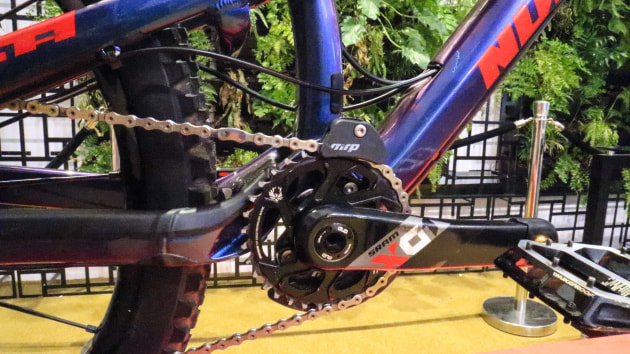 X01 cranks with rubber end caps in 170mm length are fitted with a SRAM 32t chainring and simple MRP chainguide with lower bash guard. Eagle X01 12-speed gear resides out back.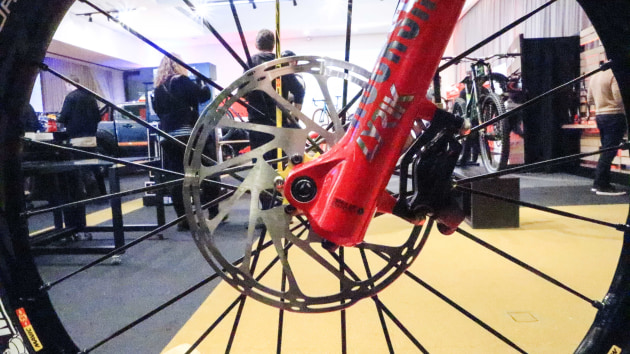 Big Code RSC four-piston brakes work with 200mm rotors front and rear. Sam is apparently very particular about lever position and pad engagement; he wants them to feel consistent and balanced everywhere he rides.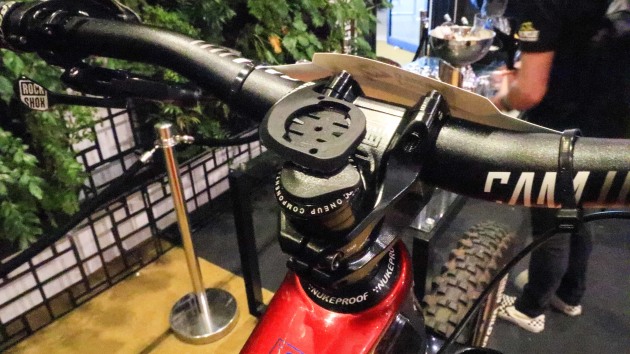 Sam's bars are 750mm wide and 20mm high, and his stem is 50mm long. He's also still using a smaller 31.8mm bar diameter, as opposed to 35mm. There's a OneUp headtube toolkit underneath the computer mount, too.
We may be wrong, but we reckon that this is an old Specialized Power Arc saddle - maybe something left over in Sam's box of bits from his previous team? The post is a Rock Shox Reverb 150mm dropper.