Shingleback reveal new 2B90 bike rack
Popular bike rack brand Shingleback have unveiled their latest offering, the 2B90 vertical bike rack. 
Capable of carrying up to two 30kg bikes, the 2B90 is also well equipped for smaller cars unlike some of Shingleback's other models. 
Most notably, this new model is capable of carrying e-MTBs even on smaller vehicles and has the potential to be a gamechanger for those not wanting to upgrade their car for a superior mountain biking experience.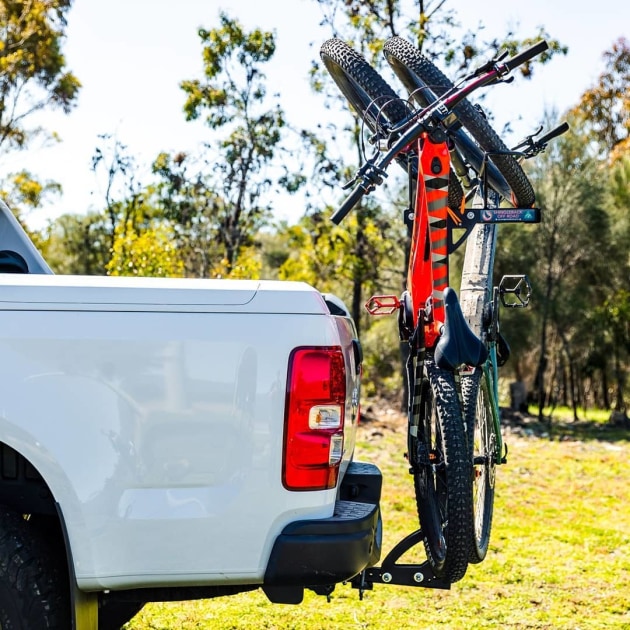 Two-bike vertical bike rack, suitable for e-MTBs as well as normal MTBs up to 30kg 

New design with the two bikes facing each other but not protruding outside the car width 

Full access to your boot without the need to remove the bikes

100% Australian Made and Owned, using Australian steel, and Australian Made Marine grade UV resistant shock cord 

10-year product guarantee 

"The 2B90 vertical bike rack is rated to carry up to two 30kg bikes, the rack tilts down to allow easy and simple bike loading and unloading, perfect for e-bikers and lifestyle riders. The new sleek design means very little rear overhang – perfect for smaller vehicles and easy parking in tight spots." - Shingleback launch. 
"I love looking for innovative, simple and valued rack solutions that address the gaps in the market. In my design I have responded to the needs of e-bike riders and lifestyle riders. The tilt-down loading mechanism reduces – even eliminates for some – the need to lift most bikes onto and off the rack, which is a huge benefit for the heavier e-bikes, and those of us that have age or body wear-and-tear working against us!" - Andrew Taylor, founder and designer.