No brainer – Specialized unveil new Epic and Evo models
Smarter suspension and relaxed geometry headline the new Epic and Epic Evo offerings from Specialized.
The American brand launched two new rigs this week with upgraded 'Brain' for the Epic while the Evo sees a brand-new shock. These new features are combined with a re-think in geometry and lighter, faster frames. 
The Epic features more responsive 'Brain' shock and a stiffer, lighter frame. Specialized have said it's all aimed at producing a better race bike. 
So, what's the 'Brain' all about? Specialized customers will be across this but for those new to the American brand it's a neat piece of fork tech. 
The Epic fork and shock are built to know the difference between pedalling force and bump force, keeping suspension efficiently firm on smooth terrain and automatically switching to active the instant things get rough, boosting control and speed.
This Epic model gets a fresh Brain shock with Specialized claiming it's the most durable and control-enhancing shock they've produced.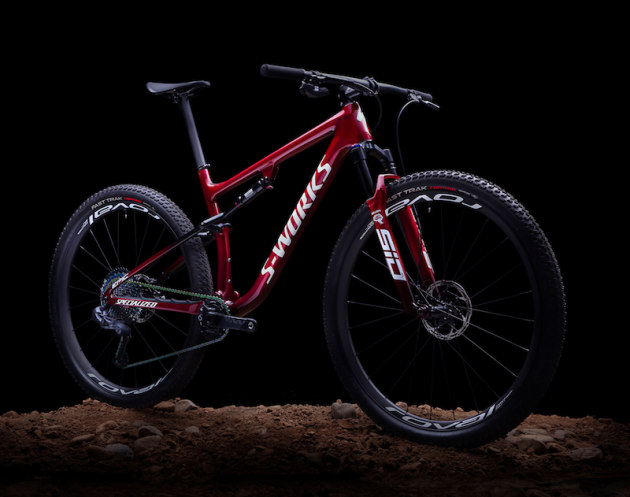 The updated Epic frames are lighter and stiffer than previous models. The S-Works Epic FACT 12m carbon chassis shaves over 100 grams from its predecessor, employing a carbon link and a 15% increase in rear triangle stiffness. The FACT 11m frame found on the rest of the Epic range now matches the stiffness and weight of the previous S-Works chassis. 
Specialized have also turned down the headtube to 67.5 degrees, increased reach, specified shorter stems, shortened chain stays and dropped the bottom bracket by 9mm. 
The Evo team have clearly set out to make this XC trail rig one thing, fast. Featuring the same light and stiff front triangle as the Epic, it also has a unifying front and rear end with a stiff shock link optimized for the plush metric damper used on the Evo.
The Evo's 66.5-degree head angle and lower bottom bracket are also designed to handle those technical turns. The seat angle is 3/4 of a degree steeper than its predecessor and if you want sharper handling and a bit more clearance, you can rotate the FlipChip—angles get half a degree steeper and the bottom bracket rises 6mm. 
The Evo swaps the 'Brain' in favour of an Rx-tuned metric shock. A purpose-built link yields a 2.8:1 leverage ratio, next to its 110-mm rear travel. 120mm forks with custom Rx-tuned valving complete the rig. 
You can find full specs right here!