New 35 km 'super trail' opens at Thredbo
The new 35 km 'super trail' at Thredbo has officially opened just in time for the summer holidays.
The 18.4 km extension to the existing Thredbo Valley Track means riders can now travel from Thredbo to Gadens Trout Hatchery in Jindabyne in one clean sweep.
In announcing the opening, the NSW government  described the extension as 'a remote and technical trail packed with tight switchback bends, climbs and descents, suited to experienced riders keen to test their skills.
'Along the track, riders will experience some of Australia's highest and most picturesque terrain, taking in stunning alpine views as they follow the Thredbo River through tall mountain gum forest, snow gum woodland and open grasslands, as well as crossing six scenic bridges.'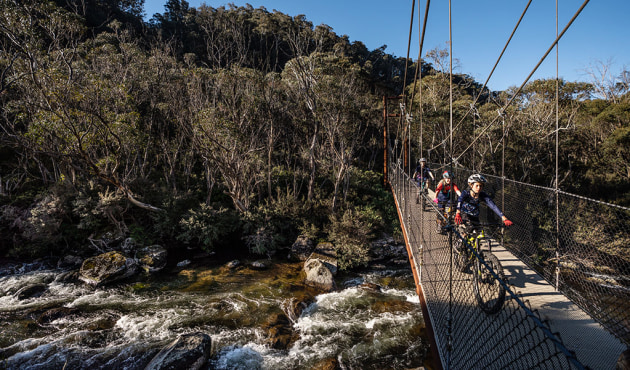 The development re-affirms the Snowies as a top mountain biking destination after trails at Derby and St Helens in Tasmania have dominated headlines in recent years.
Thredbo Valley Track is open from November to May, although it is subject to weather conditions.
You can find an exclusive, in-depth review of the new Thredbo Valley Track in the February-March-April issue of Mountain Biking Australia, on sale in the new year. SUBSCRIBE HERE TO TAKE ADVANTAGE OF OUR GREAT CHRISTMAS OFFER!